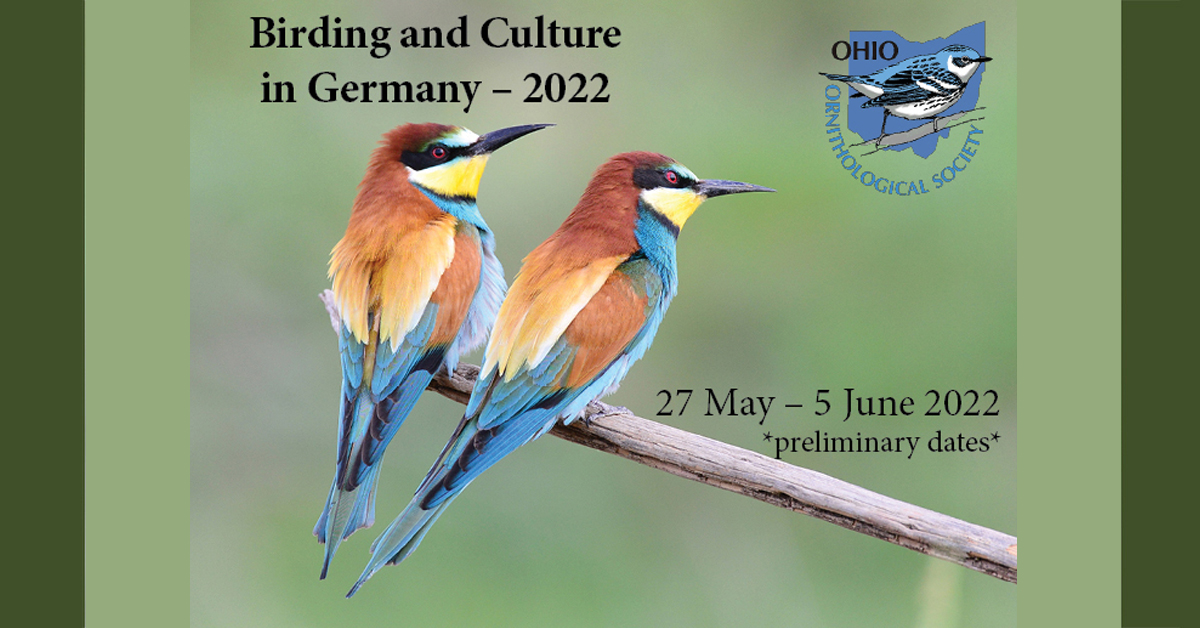 Join the Ohio Ornithological Society and birdingtours in Germany in 2022!
+++ UPDATE: We have now scheduled this tour for 2022 due to Covid-19-related travel restrictions still in place. Email stefan.gleissberg@ohiobirds.org if you want to receive updates or if you have questions +++
Partnering with birdingtours, OOS has arranged this exclusive OOS member tour to explore European birds, landscapes, and cultures.
Join OOS Vice President, Dr. Stefan Gleissberg to meet the spectacular Bee-eater, the unique Hoopoe, and the rich bird life in lush meadows and woods of the Black Forest, in orchards and vineyards around medieval towns and castles, and in wetlands and shaded backwaters along the legendary Rhine River.
Experience unique birds and the regional cultures of Southwest Germany, France, and Switzerland on this 10-day tour to stunning landscapes saturated with neolithic, roman, and medieval history.
Email Stefan stefan.gleissberg@ohiobirds.org
Click Here for the Full 2022 Itinerary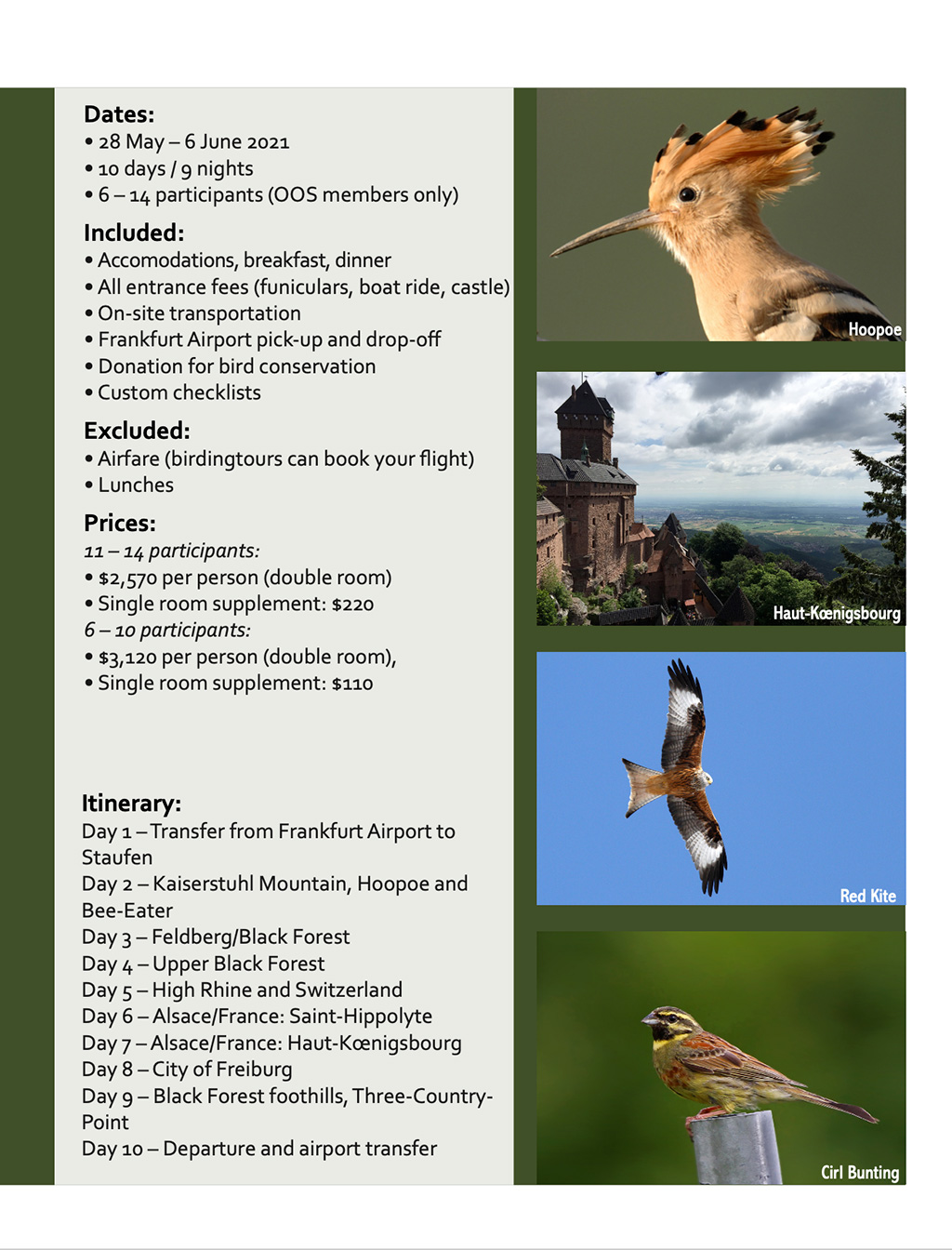 Click Here for the Full 2022 Itinerary