Become a Volunteer
Fill out the volunteer registration form to get started!
Field Trip Leaders
Experienced birders are needed to lead field trips or conduct workshops in all areas of the state. Leaders will organize and help publicize the field trip or workshop in their areas with support from OOS as needed.
Writers/Contributors
We continually seek birders' contributions to The Ohio Cardinal, The Cerulean newsletter, the Birding News area of website, and Ohio Birding Site guide. The Cardinal, for example, seeks authors of everything from articles to short notes on bird behavior, artwork (sketches, covers, illustrations), photographs, and, of course, seasonal bird observations.
Event Planners
Help us throw a party! Each year, OOS will hold an annual birding convention and meeting and aims to host several smaller workshops or field trips within the state. We need ideas for possible venues and assistance in planning the events.
Conservation, Education, and/or Research Volunteers
It is our vision that OOS will play an important role, whether as a resource center or as a collaborative partner, in the fields of conservation, education, and/or research. We'd be delighted for any assistance from the Ohio birding community in building these important outreach programs.
Speaker's Bureau
OOS is forming a Speaker's Bureau of individuals who are willing to talk to audiences in their part of the state about bird and conservation topics while promoting OOS. If you are interested in this program, contact us.
Fund Raising
The growth and impact of OOS will be largely dependent upon our ability to obtain outside funding through grants and individual donations. Volunteers may help us write grants or help us with donor prospecting and direct mailings. If you have a connection to a local foundation that may be supportive of OOS activities, please contact us.
Other Opportunities
If you'd like to be involved with the Society in a way that is not listed here, please don't hesitate to contact us!
The Importance of Chimney Swift Conservation
Chimney Swifts have declined by over 50% in just the last 40 years. Chimney Swifts can be helped by making chimneys accessible for the birds or by building Chimney Swift Towers – specially designed nesting/roosting towers.
WHAT YOU CAN DO TO HELP
Plant native trees, shrubs, flowers and grasses that attract more insects than non-native plants. Chimney Swifts feed exclusively on flying insects which are crucial during the breeding season.
Investigate an alternative venting system if you are converting a furnace or hot water heater to gas, leaving the chimney unlined and uncapped for the swifts.
Work with an experienced chimney sweep company that can speak to the issue of Chimney Swift conservation and chimney maintenance.
Encourage your neighborhood parks, schools, and businesses to build chimney swift towers.
Work with local conservation groups to raise awareness of the need for uncapped chimneys for Chimney Swift conservation.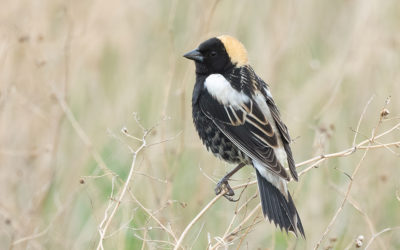 Each month, our OOS Regional Directors are sharing their favorite birding hotspots in their respective regions - and beyond. These include some well-know destinations, specialty spots for specific species, and their own secret, treasured local patches. Have a favorite...
read more