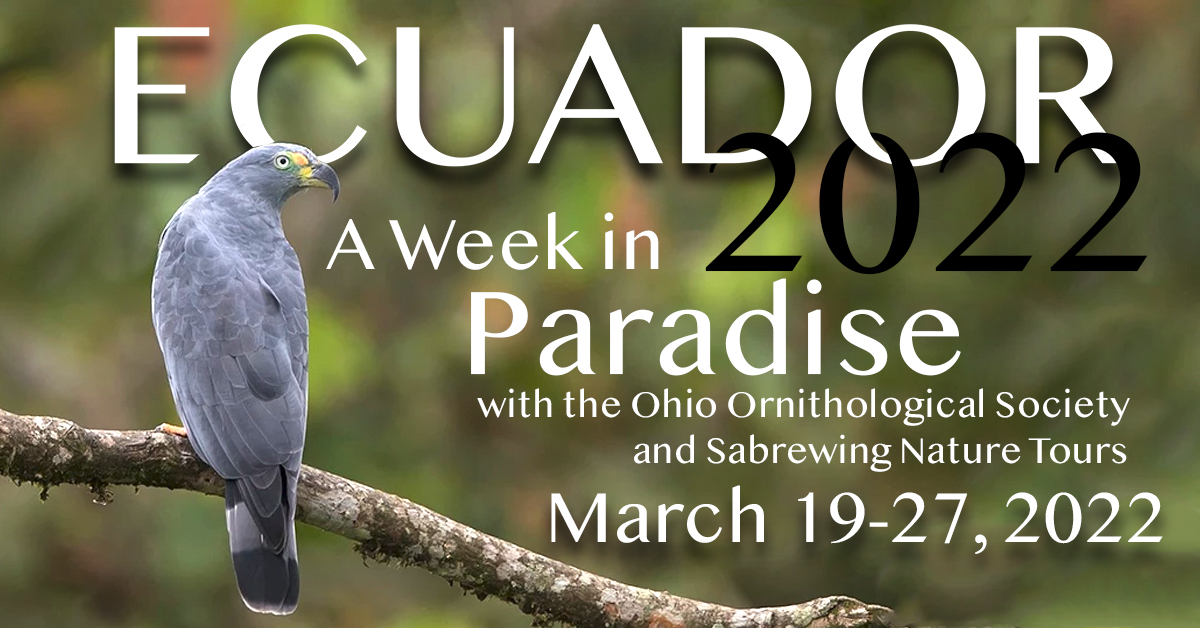 Join the Ohio Ornithological Society and Sabrewing Nature Tours in Ecuador in 2022!
The Ohio Ornithological Society has arranged this unforgettable tour to Ecuador exclusively for our members! Spaces will fill up quickly!
Ecuador is full of incredible birding areas but Mindo is the most famous of them all. On this tour, we'll spend a week visiting all of the amazing birding locations in this part of Ecuador. Some of our stops will include Silanche, Milpe, Mashpi, Long-wattled Umbrellabird Reserve, and Refugio Paz de las Aves where Angel Paz will feed his famous antpittas.
​At the end of the tour we'll also have a day to visit Antisana National Park to see the high elevation species that call the park home, as well as time to explore Quito!
Click Here for the Full 2022 Itinerary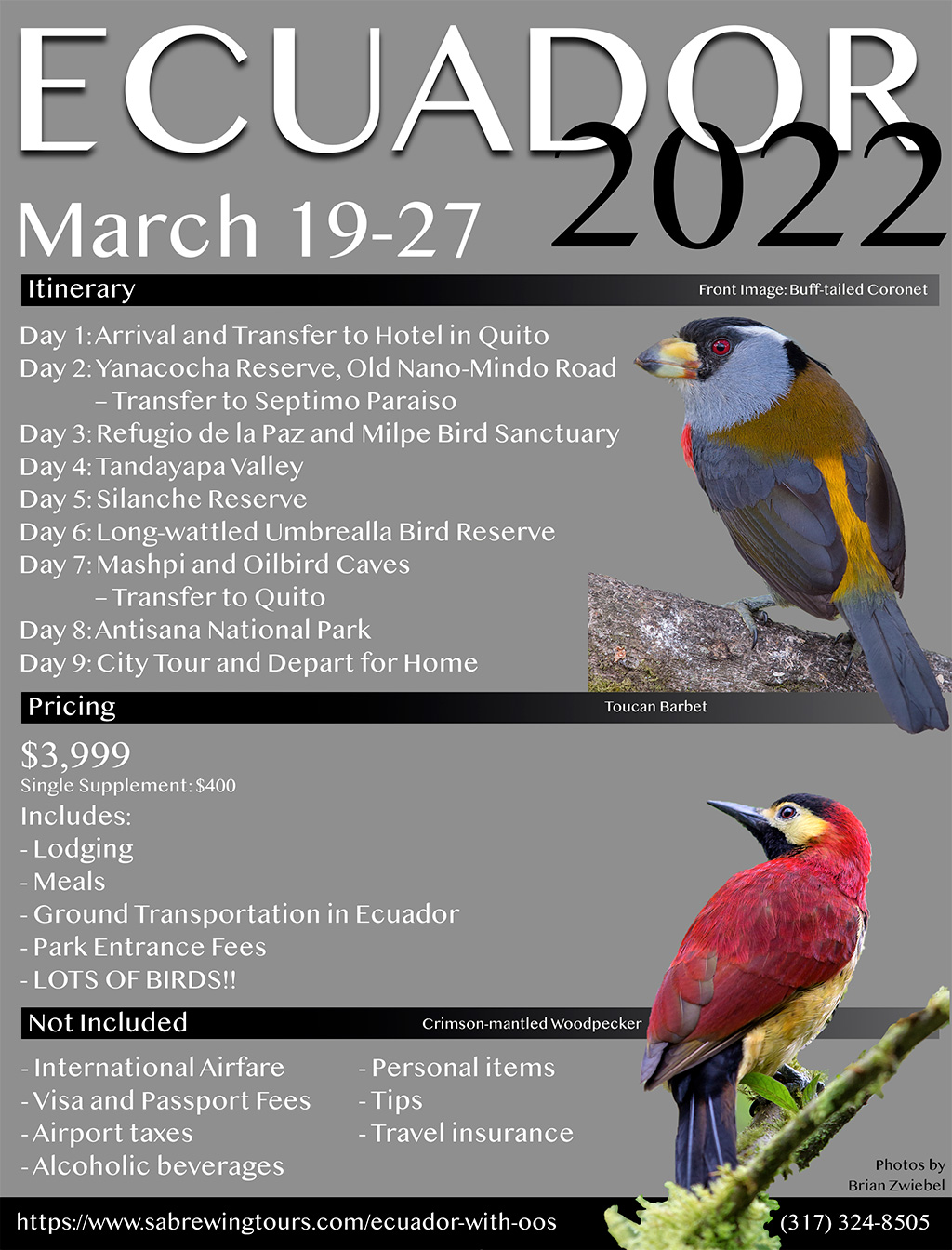 Click Here for the Full 2022 Itinerary