Each month, our OOS Regional Directors are sharing their favorite birding hotspots in their respective regions – and beyond. These include some well-know destinations, specialty spots for specific species, and their own secret, treasured local patches. Have a favorite birding location? Reach out to your OOS Regional Director and let them know!
Amy Downing – Northwest Regional Director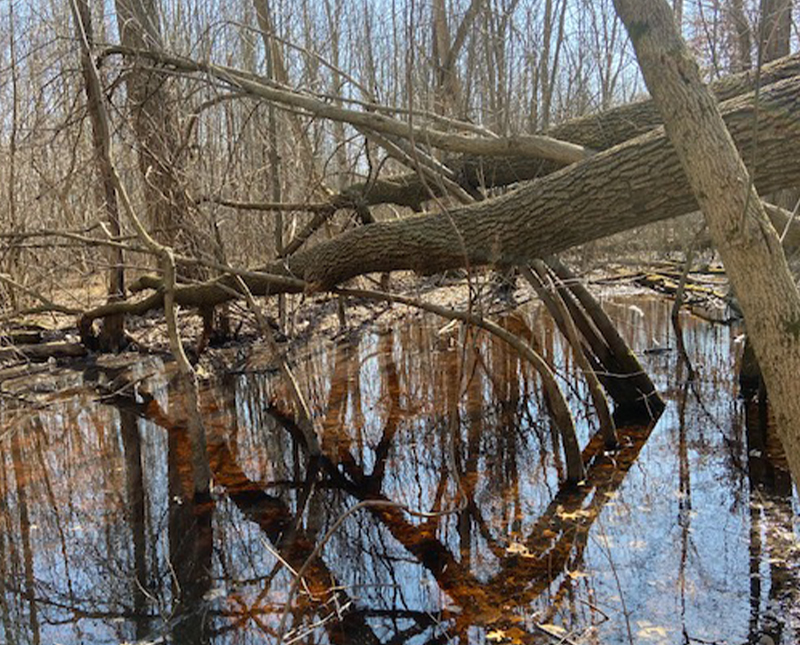 Blue Rock Nature Preserve, Riverside Park, and Oakwoods Nature Preserve
With amazing weather but a busy schedule I find myself on daily short
hikes through small to medium-sized parks looking for the early migrants.
My focus is on the closest parks with dense undercover, water sources, and
high tree canopy. Hancock County is fortunate to have such places like
Blue Rock Nature Preserve, Riverside Park, Liberty Landings, and Oakwoods
Nature Preserve that are within minutes.  Today found me listening to
Spring Peepers and hoping for American Woodcock, American Phoebe, Wood
Duck on the river searching for nesting sites, Rusty Blackbirds with the
freshly arrived Red-winged, and early shorebirds in flooded areas. As
always I'm watching the skies for migrating raptors and hoping for Black
Vultures passing through with Turkey Vultures. Soon the warblers will be
coming through, so find your local parks with the right conditions for
great birding no matter length of time you have to get out there!
Melissa Wales – Southeast Regional Director
Ora Anderson Trail ​- Athens County
The Ora Anderson trail behind the Dairy Barn Arts Center in Athens is a delightful one mile loop. The Dairy Barn had been an active dairy for the Athens Lunatic Asylum (now known as The Ridges) and Ora Anderson, among his vast conservation accomplishments, was instrumental in the preservation of the barn, its transformation into an arts center, and the trail system behind it.
It is not accessible with a rather steep, sometimes muddy and rough loop trail that winds up the hillside and opens up to a clear cut, whose scrubby edges sometimes gift you with Fox (which I found this March) and Vesper Sparrows. The open treeless hilly area on the southern end is good for raptors, Eastern Bluebirds and more sparrows. The loop trail continuing to the north is good for migrating vireos and warblers, which are hopefully on their way now!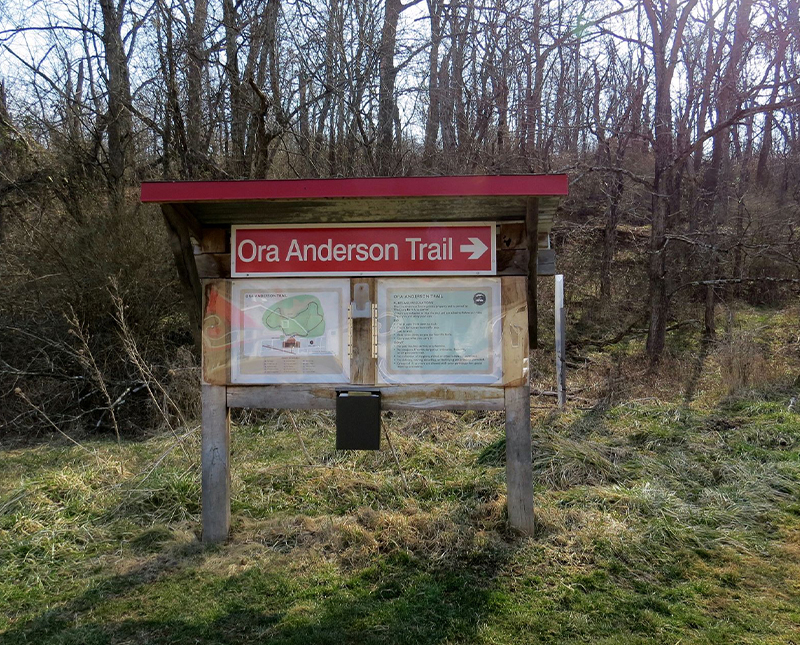 Kandace Glanville – Central Regional Director
Battelle Darby Creek Metro Park – Franklin County
Late February and early March sort of marks the beginning of spring migration in central Ohio, and a great place to look for this is at Battelle Darby Creek Metro Park in Franklin county – specifically, the eBird hotspot "Battelle Darby Creek Metro Park–Darby Plains Wet Prairie Restoration." Wear your muck boots, and walk the trails to look for Northern Harriers, Rusty Blackbirds, swallows, as well as Short-eared Owls and American Woodcocks at dusk. These trails are not always easily walkable, as it's uneven terrain and often very wet and muddy. Though, if nothing else, one could stand in the parking lot of the trails and get the Short-eared Owls and American Woodcocks from there.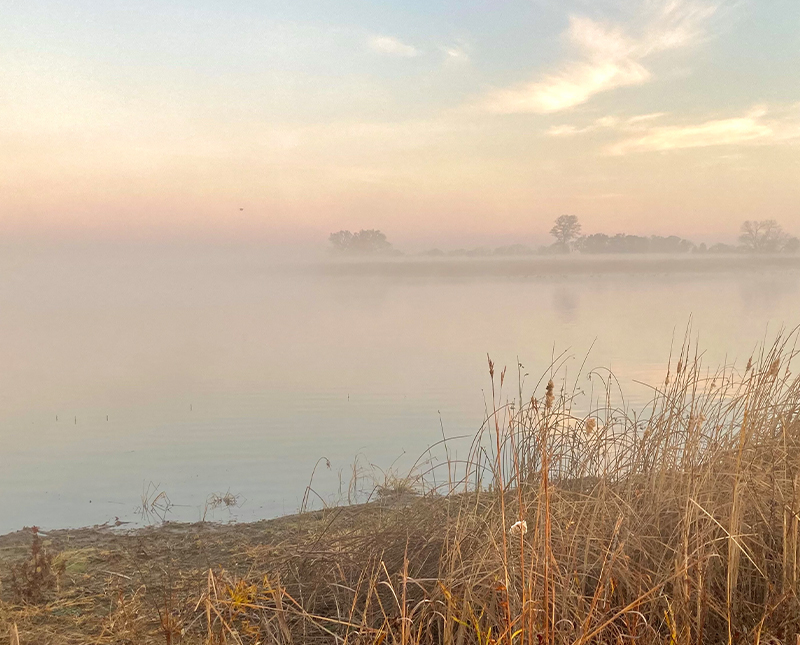 Diana Steele – Northeast Regional Director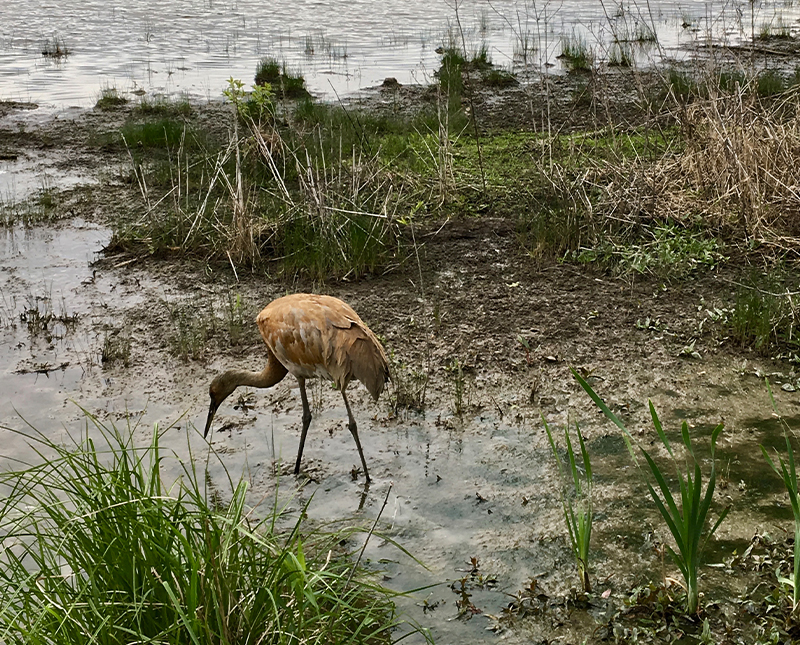 Sandy Ridge Reservation – Lorain County
In March, birds are on the move! Particularly blackbirds, waterfowl, and early shorebirds. A site I like to visit in March is Sandy Ridge Reservation, part of the Lorain County Metroparks system. It's a vast reclaimed wetland and nature preserve frequented by many different types of ducks, shorebirds, blackbirds, sparrows, and later in spring, warblers. Since it opened in 1999, nearly 250 species have been seen there. From the parking lot, the half-mile-long flat crushed-stone Wet Woods Trail leads through a woods where thrushes pop up from leaf litter and a pair of great horned owls breed. When the trail opens up at a large wetland, an eagle nest can be seen to the left. A wide variety of ducks congregate on the open water, and shorebirds forage in small mudflats. For the past two years, trumpeter swans have raised broods here, and a solitary sandhill crane, nicknamed "Kevin," often wanders the paths along with walkers. The 1.2-mile Marsh Loop Trail encircles the 526-acre wetland, and a raised mound and viewing platform offer a wide overview of the landscape. The trail can feel very exposed in windy or wet weather. In prior years, during migration, park personnel have offered guided tram tours, which will return post-Covid. Restrooms are available at the parking lot. A second trail, the .7-mile Meadow Loop Trail, encircles a meadow; a great place to see displaying woodcocks at dusk as well as breeding meadowlarks and sparrows. Check the park website for open hours, which change seasonally.
Jon Cefus – East Central Regional Director
Various Richland County Locations
This month you'll find me trying to locate waterfowl on their spring migration with hopes of finding something rare here in Ohio like a Eurasian Wigeon or a Cinnamon Teal.  In east central Ohio, one of the counties that is on my radar is Richland.  With multiple lakes, reservoirs, and wetlands, Richland is a perfect place to search for ducks and geese.  For more information, check the Birding in Ohio website for hotspots and birding drives.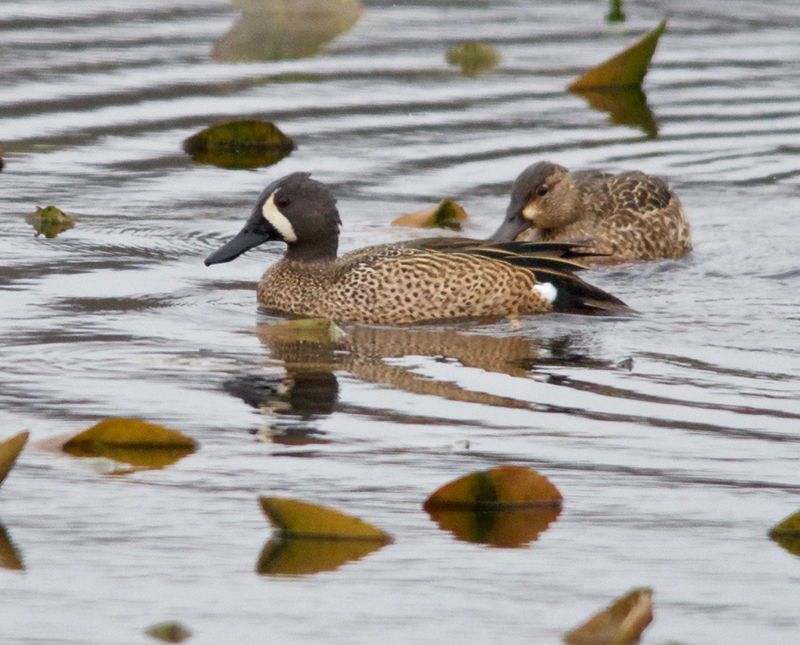 Tyler Ficker – Southwest Regional Director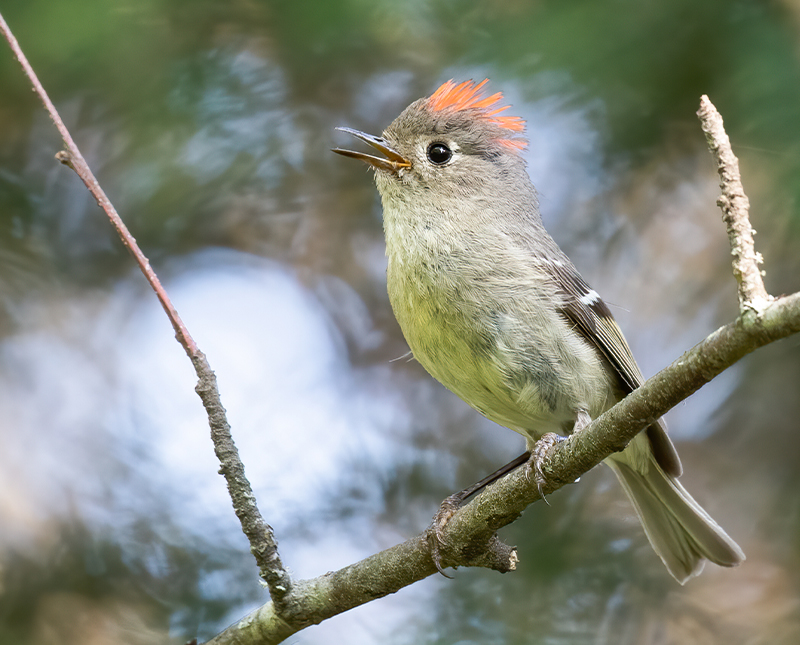 Spring Valley Wildlife Area – Warren and Greene Counties
Spring Valley extends into both Greene and Warren counties and is my favorite place to visit in March. This location has diverse habitat for early migrant species such as kinglets, creepers, and sparrows. The waterfowl diversity this time of year can be great along with some early marsh birds beginning to sing such as Virginia Rails!