Each month, our OOS Regional Directors are sharing their favorite birding hotspots in their respective regions – and beyond. These include some well-know destinations, specialty spots for specific species, and their own secret, treasured local patches. Have a favorite birding location? Reach out to your OOS Regional Director and let them know!
Amy Downing – Northwest Regional Director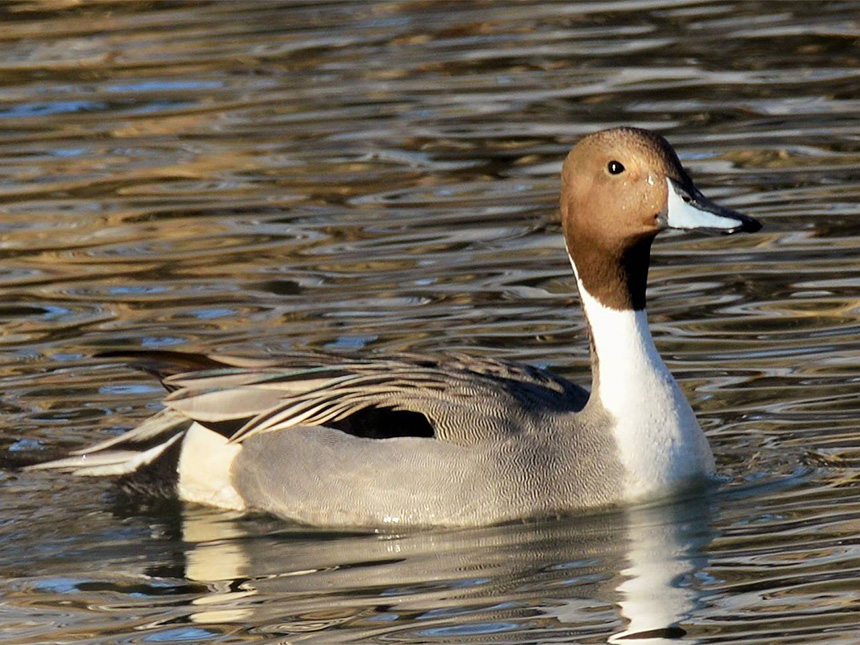 Findlay Water Pollution Treatment Center – Hancock County
Mid-winter means much more car birding for me, especially when temps drop below 10 degrees and most lakes and streams are frozen! One of my favorite roadside stops is along the Blanchard River at a "hot water" area outside of Findlay Water Pollution Treatment Center where a variety of waterfowl gather.
Regulars are Mallards and Canada Geese, but as other water sources are lost to ice we're very likely to get all the strays from around county including Pied-billed Grebe, Redheads, Northern Pintail, Gadwall and sometimes hundreds of Mergansers. On the larger side Greater White-fronted and Snow Geese as well as an occasional swan may join the ranks. Be sure to drive the 2 mile stretch of road for winter songbirds, Horned Larks, Lapland Longspurs, and Snow Buntings to warm up a frigid day!
Melissa Wales – Southeast Regional Director
The Ridges ​- Athens County
Owned by Ohio University, The Ridges is the name given to the 700-acre complex that is the site of the former Athens Lunatic Asylum and its grounds, and the number 3 eBird hotspot for Athens County. Currently, the beautiful Kirkbride building is home to the Kennedy Art Museum and administrative offices. The grounds hold historic cemeteries, an observatory, an active land lab, woodlots, ravines, and regularly mowed fields.
The trail to Radar Hill is a gently sloping gravel road up through these fields that can be accessed from a parking lot off of Dairy Lane. I am always eager to head here starting mid-February at dusk to listen for the iconic peent calls and watch for the spectacular display flight of the American Woodcock. It's one of my very favorite first signs of spring! During last year's Great Backyard Bird Count, I was thrilled to have four Sandhill Cranes flyover ahead while enjoying the Woodcocks.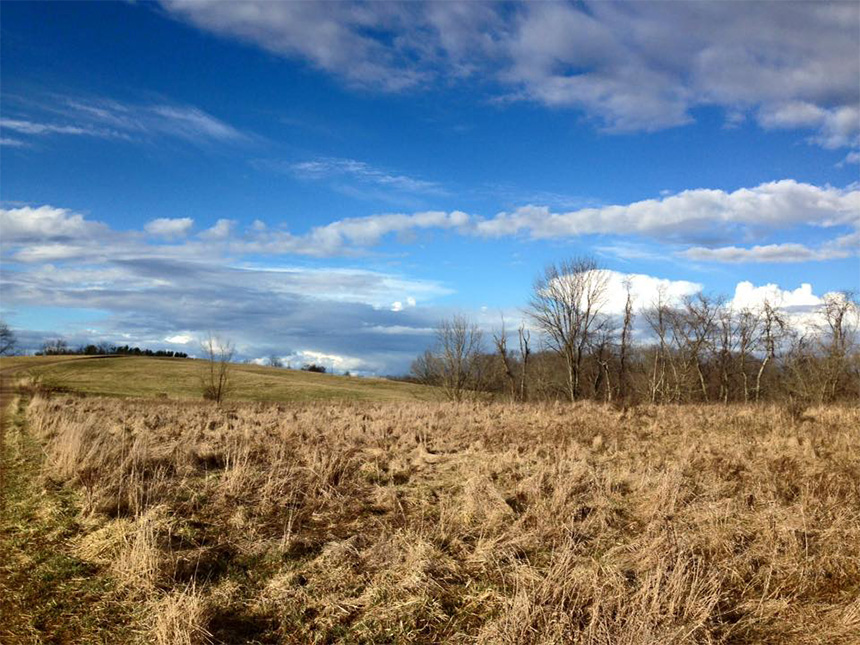 Diana Steele – Northeast Regional Director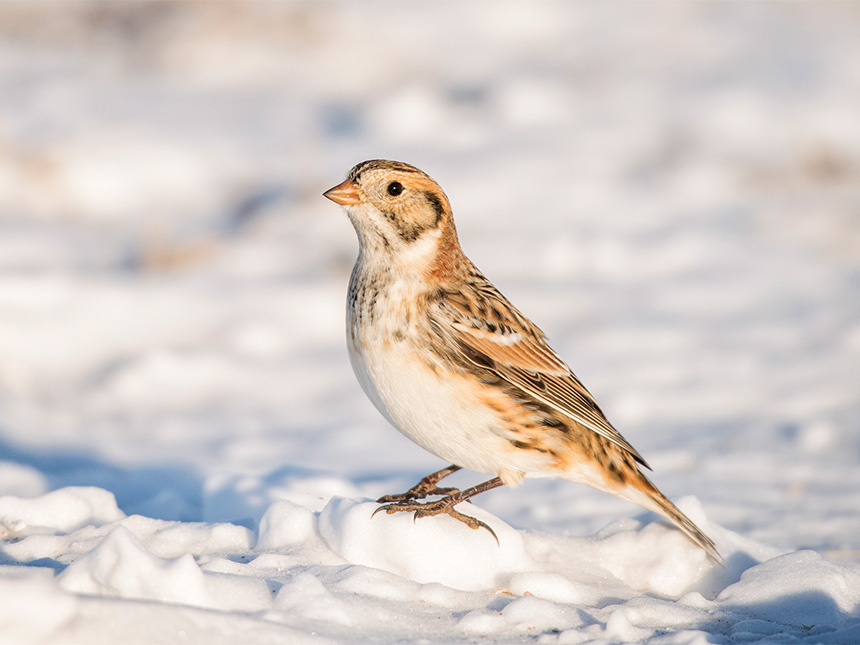 Lorain Harbor-Fishing Pier – Lorain County
The lakefront in the city of Lorain is rife with great birding spots. In midwinter, one fantastic location is the fishing pier. Completely accessible by car, it's one place you can park during a midwinter storm and wait for the rarities to come to you on the wind. You don't need a storm for an excuse to visit; but you might need a guide or a good set of directions.
For Google Maps, use "Hot waters fishing pier." From the light at Rt. 6 and Oberlin Avenue, head north toward the lake. Where Oberlin Ave. takes a right turn, keep going straight, down the hill passing the Lorain Water Department on your right. This one-way lane leads to a boat ramp known as "Hot Waters" after the warm-water discharge of a former power plant. Keep the building on your right as you loop around it. You'll now be heading away from the lake and toward the exit. Near a sign that says "Do Not Stop," turn left through a gap in the chain-link fence. Keep going, slowly, and you'll see two wide concrete piers extending out into the lake—birders usually favor the northern pier. You'll know you are in the right place if it feels like your car could be swallowed by potholes. You can drive on the pier and observe birds in the water, on the breakwall, on the pier, and atop nearby buildings. A recent visit turned up a large flock of Lapland longspurs with snow buntings and horned larks feeding on cracked corn on the pier. A peregrine falcon swooped through, hunting the smaller birds. Out on the lake, waterfowl congregate in open water.
Accessible for birding from the car. No facilities in winter.
Jon Cefus – East Central Regional Director
Crazy Rd – Reclaimed Grasslands Near Cadiz – Harrison County
This month, you will find me birding in one of Ohio's most reliable areas to find Ravens and, from what I have been told, the home of the oldest continuously run Christmas Bird Count in the United States (the Cadiz CBC). The county is Harrison and it is one of our best places to see winter raptors, which are my February targets. The reclaimed mining lands along SR 519 and SR 9 outside of Cadiz offer grassland habitat that birds like Rough-legged Hawk, Northern Harrier, and Short-eared Owl can be found hunting for small mammals. While you are looking for these birds, keep your eyes and ears open for Ravens, which frequent these areas year round, but are more vocal and prone to pre-nesting courtship behaviors you will not experience once they have eggs in a nest. For more information on birding the reclaimed grasslands near Cadiz in Harrison County, check out the Birding in Ohio website.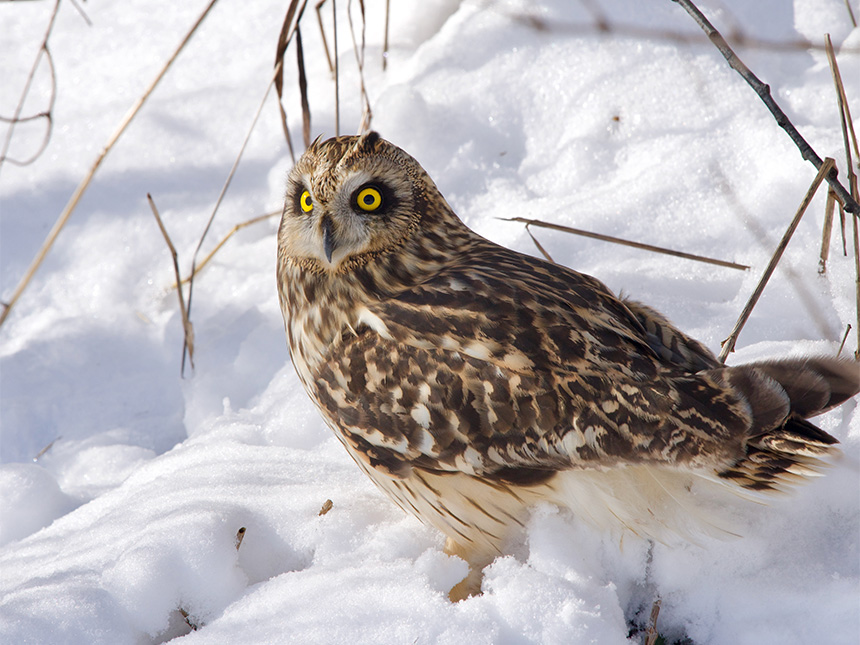 Tyler Ficker – Southwest Regional Director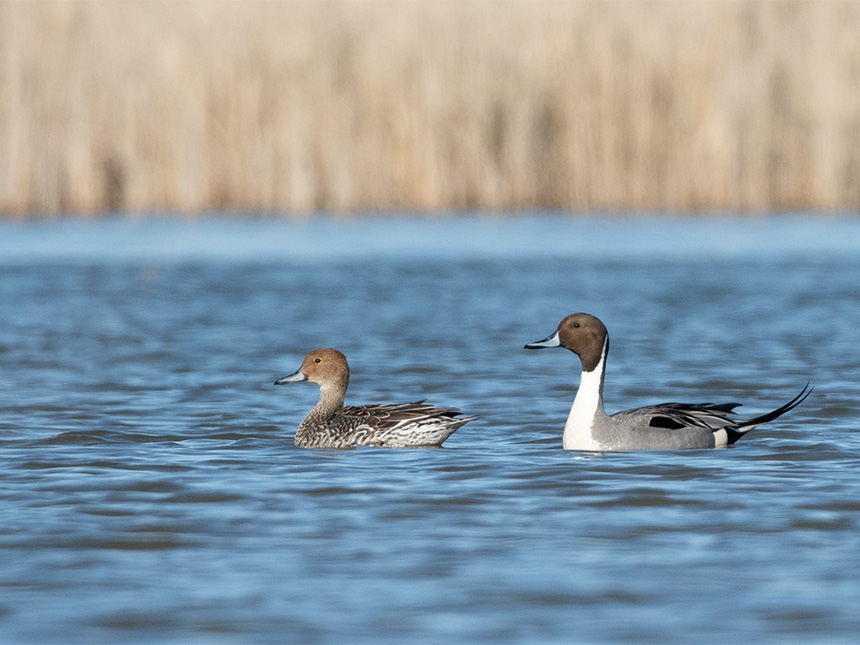 Fernald Nature Preserve ​ – Hamilton County
February in Southwest Ohio may be a bit of a slow time for most places. Fernald Nature Preserve in Hamilton County doesn't slow down though! The diversity and abundance of waterfowl species on the various ponds of this park never cease to amaze me!