Birding at The Wilderness Center
Wilmot, Ohio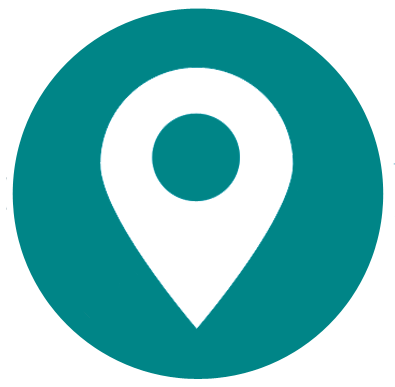 General Information
Address
9877 Alabama Ave SW, Wilmot, OH 44689
County/Counties
Stark
DeLorme Page Number and Coordinates
(7th Edition and earlier) 51 C5
Nearest Town or City
1 mile west of Wilmot, Ohio.
About The Wilderness Center
TWC is a self-funding, nonprofit organization, founded in 1964, dedicated to nature education, conservation, natural history research, and community service, teaching 20,000 school children yearly. It consists of 1,637 acres in 6 counties, the main tract in Stark. Boundary roads: 250 on the south (pavement), Alabama Ave. (gravel) to the east. The parking lot is paved. The six trails are well-marked: Pond Trail 1 1/4 mi., Belden-Blake Wilderness Trail (has a Prairie Loop) 1 1/4 mi., Secrist Woods 3/4 mi., Sugar Creek 1 mi., Fox Creek 3/4 mi., Pioneer Path (has a Prairie Loop) 1 3/4 mi. No horses, dogs, or bicycles are allowed on the trails.
A variety of habitats, woods, ponds, creeks, deciduous and evergreen woods, fields, marsh and prairies and farmlands, attracts a large number of bird species, including nesting Great-horned and Barred Owls, American Woodcocks, Kentucky Warblers, Cooper's and Red-tailed Hawks, as well as the usual birds found nesting in Ohio. A recent banding workshop captured a chickadee that has been at the Center 7 years. A TWC bird list is available at the bookstore.
The Wilderness Center also features a bird viewing room, a children's room, meeting rooms, and a bookstore/gift shop. Special programs and classes are offered. There are many clubs at the center: Birding, Botanizers, Astronomy, Nature Photographers, Cavers and Climbers, Backpackers and Day Hikers, Geology, Storytellers, Fly Fishers, Woodcarvers, and Artistic Endeavors. Something for everyone. TWC has been designated an IBA (Important Bird Area) in Ohio. Visitors are always welcome; just walk in.
Visiting Information
Closed hours/season
Open year round Monday-Saturday 9-5, Sunday 1-5. Closed Monday.
Parking Areas
A large, multilevel paved parking lot at the Nature Center, gravel lots at Sugar Creek/Fox Creek Trailhead and Pioneer Path.
Fees/Permits
Free usage of trails, viewing room, and bookstore. Memberships available.
Restroom Facilities
One entered from outside near the back of the nature center, inside facilities are on the second floor and handicapped-accessible by elevator.
Harmful Insects, Poisonous Plants, or Animals
Poison ivy, bees, and wasps may be in the area.
Restaurants in the Area
The Amish Door in Wilmot on 62 just south of town, Ruby's on 250 in Mt. Eato.
Other Birding Spots in the Area
Beach City Dam and backwaters 250 and 93 south, Dundee Fields between 93 and Strasburg, Co. Rd. 94 between 250 and Dundee. (Dundee Fields is a strip mine area with many hawks and usually Short-eared Owls).
Birds of Interest by Season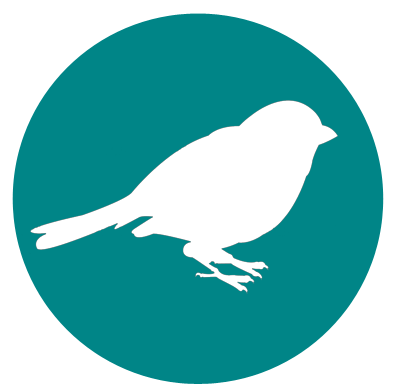 Winter
Eastern Towhee, White-crowned Sparrow, American Tree Sparrow, Carolina Wren, Carolina Chickadee, Tufted Titmouse, Northern Cardinal, Mallard, Canada Goose, Dark-eyed Junco, White-throated Sparrow, American Goldfinch, Blue Jay, Red-bellied Woodpecker.
Spring
Wood Duck, Ring-necked Duck, American Wigeon, Bufflehead, Pied-billed Grebe, American Robin, Song Sparrow, Red-winged Blackbird, White-breasted Nuthatch, American Woodcock, Fox Sparrow, Downy Woodpecker, Field Sparrow. Blue-gray Gnatcatcher, Tree Swallow, Eastern Phoebe, Barn Swallow, Great Blue Heron, Chimney Swift, Northern Flicker, Black-throated Green Warbler, Yellow Warbler, Common Yellowthroa.
Summer
Scarlet Tanager, Rose-breasted Grosbeak, Acadian Flycatcher, Black-capped Chickadee, Carolina Chickadee, Pileated Woodpecker, Cooper's Hawk, Barred Owl, Mourning Dove, Yellow-rumped Warbler, Yellow-breasted Chat, Chipping Sparrow, Warbling Vireo, White-eyed Vireo, Yellow-throated Warble.
Fall
Gray Catbird, Belted Kingfisher, Cedar Waxwing, American Black Duck, Wild Turkey, Turkey Vulture, House Wren, Gadwall, Hairy Woodpecker, Eastern Towhee, White-throated Sparrow, White-crowned Sparrow, Golden-crowned Kinglet, American Coot, Blue-winged Teal, Red-tailed Hawk.