Birding at Shenango Wildlife Area
Kinsman, Ohio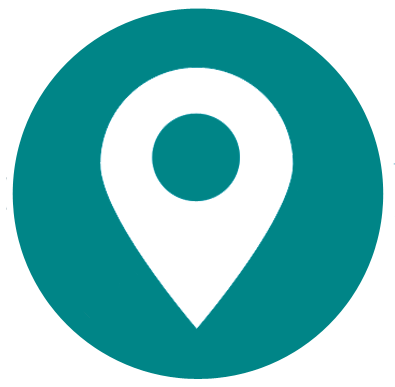 General Information
Address
Kinsman, OH 44428
County/Counties
Trumbull
DeLorme Page Number and Coordinates
(7th Edition and earlier) Page 43, A7
Nearest Town or City
The refuge lies to both the north and south of Kinsman along SR 7 in extreme northeast Trumbull County, Ohio.
Directions from Nearest Town or City
About 25 miles north of Youngstown and 8 miles north of Brookfield along SR 7.
About Shenango Wilderness Area
The Wildlife Area follows the course of Pymatuning creek for about 13 miles from Orangeville north almost to the Ashtabula County line. Although 4,845 acres in size, the area is never more than a mile in width, generally paralleling SR 7, which provides access to various parking areas along the way. Most of the terrain is obviously rolling, composed geologically of glacial outwash, with visible kames and eskers. Varied habitats are present. More than half is second growth woodland, much of it moist and swampy. The remainder is composed of brushy fields, wetlands, and a small amount of cultivated fields. Several large open marshes are present as well as a number of beaver ponds. The Area is described proceeding from south to north. Go north on SR 7 from Brookfield and turn east (right) on SR 609.
Where SR 609 ends in Orangeville, turn left on Stateline Road and then left again after about a mile onto Orangeville-Kinsman Rd. Proceed about 3 miles to the first road on the left, Milligan Road, and turn left. Go about a mile, and park in the large gravel parking lot on the left side of the road. Contrary to what most maps show, Milligan Road is not open all the way west to SR 7. This park point provides access to the best and most accessible birding in the refuge. The brushy wet meadow to the east of the lot usually has singing Alder Flycatchers during the nesting season. On the south side of the lot a short path leads to the edge of a large man made marsh that hosts breeding Pied-billed Grebes, Soras, Virginia Rails, Common Moorhens, and Hooded Mergansers, to name a few. Trumpeter Swans have nested here the last 2 years and may approach aggressively. Orchard Orioles, not common in this part of the state, prefer this stretch of Milligan Road and have nested here annually for several years. From the parking lot walk west on the road and you will cross the dike that creates the marsh. The dike provides excellent views both to the north and south. A telescope is helpful in viewing distant waterfowl. A large stand of dead trees to the north has hosted Red-headed Woodpeckers for many years. Bald Eagles fly over frequently as they have a nest just a few hundred yards to the north. The woods at the west side of the dike hold nesting Least Flycatchers annually. (all four of Ohio's breeding Empidonax nest along Milligan Rd.). Continue walking west and you will come to a metal bridge that spans Pymatuning Creek, providing good views of the surrounding woodland. There is another parking lot just west of the bridge that can be accessed by turning east on Milligan Road from SR 7, providing an alternate access point to the entire area just described.
After leaving this site continue north on Orangeville Kinsman Road about a mile and turn left (west) on SR 88. At about one half mile there is a parking lot on the right. Alder Flycatchers nest in the open area here and can be located by their song.
Continue west about a mile and turn north on SR 7. Go about 6 miles, following the signs for SR 7 when going through the village of Kinsman and then turn left (west) on SR 87. Go about two miles and park in the small gravel lot located on the south side of the road just before the bridge that crosses Pymatuning Creek. A path leads from the lot to an abandoned railroad bed that traverses a brushy swamp a couple hundred yards to the edge of the creek. Nesting species easily observed from here include Red-headed Woodpecker and Prothonotary Warbler. This area is an outstanding place to observe migratory waterfowl in early spring as they seem to converge here, passing by in flocks almost continuously when the weather is right (study your ducks in flight field guide plates!).
This out-of-the-way state wildlife area is seldom birded. It contains some pristine marshes and natural wetlands along the creek that could produce some worthwhile surprises with a little searching.
Visiting Information
Closed hours/season
Open all year during daylight hours.
Parking Areas
Yes.
Fees/Permits
None.
Restroom Facilities
None.
Harmful Insects, Poisonous Plants, or Animals
Poison Ivy, Ticks, Eastern Massassauga (very rare).
Restaurants in the Area
In Kinsman and Brookfield.
Other Useful Information
For you geology buffs, a small glacial kettle depression can be viewed just north of the town square when passing through Kinsman. I think there is a small sign describing it. It is dry because the gravelly soil drains quickly.
Other Birding Spots in the Area
Mosquito Lake and Wildlife Area approximately 10 miles west.
Birds of Interest by Season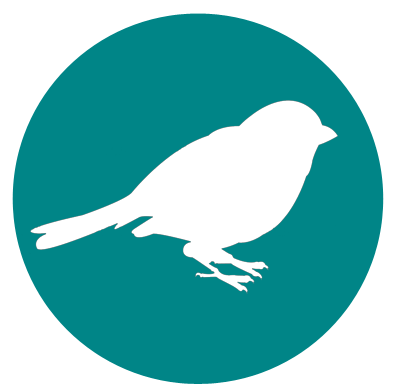 Winter
Northern Shrikes probably frequent some of the fields.
Spring
Great for migrant waterfowl. Black Terns have visited Milligan Road Marsh in spring.
Summer
Good for nesting wetland birds mentioned above. Alder and Least Flycatchers. Bald Eagles- at least 2 nests.
Fall
Migrant waterfowl, but more protracted than in spring.