Birding at Medusa Marsh
Sandusky, Ohio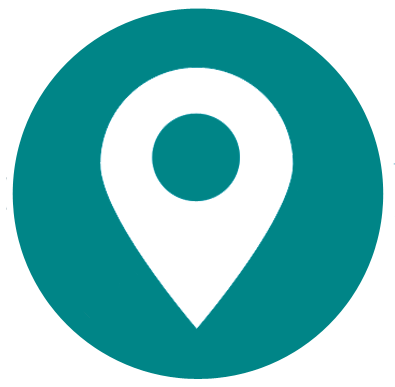 General Information
Address
Medusa Marsh is the name given the area along Barrett Road, between Bay View and Sandusky, Ohio.
County/Counties
Erie
DeLorme Page Number and Coordinates
(7th Edition and earlier) Page 38, A-3
Nearest Town or City
Less than one mile east of Bay View; about six miles west of downtown Sandusky, Ohio.
Directions from Nearest Town or City
Medusa Marsh, also known as Neilson's Marsh, lies along the stretch of road connecting Bay View and Sandusky. This road runs parallel to SR 2, and can be reached by heading north from either "Exit Rte. 269 Bay View" or "Exit Rte. 6 Sandusky/ Fremont."
About Medusa Marsh
"Medusa Marsh" is a name given to several privately owned, diked wetlands managed for waterfowl. Trespassing is prohibited. Parking is tolerated along either side of the road, but be certain to pull off the pavement. Be aware that traffic moves very fast along this stretch of road, so exercise caution. The impoundments are on the south side of Barrett Road. A railroad bed to the north blocks the view of the bay (unless you bird from the roof of your car), but double-crested cormorants and Bald Eagles can often be seen roosting in the trees along the water.
Visiting Information
Closed hours/season
This area is seen from a public road; it is never closed.
Parking Areas
Parking along the side of the road is tolerated by officials and property owners, but be careful because traffic moves very quickly along this road.
Fees/Permits
None.
Restroom Facilities
During the summer, there is a port-a-john on the old Bay Bridge fishing area.
Special Note
Beware speeding traffic. Use caution when slowing, pulling of the road, and exiting your vehicle.
Harmful Insects, Poisonous Plants, or Animals
Mosquitoes.
Restaurants in the Area
In Bay View: Breakfast at the Bay Bell Restaurant, great sandwiches at Terry's Tavern, and good food with a beautiful view of the bay at the Angry Trout restaurant. For great ice cream, head east from Medusa Marsh for about 3 miles to the large Toft's Ice Cream complex on the north side of the road.
In Sandusky: Many major chain restaurants are located on SR 250 north of the SR 2 exit.
Other Useful Information
Medusa Marsh, the old Bay Bridge abutments, and the Castalia Duck Pond all allow close-up waterfowl viewing from the comfort of your car. These sites are also close to Route 2, and can easily be incorporated into a quick side trip for anyone traveling this interstate (and even non-birding family members may enjoy the diversion).
Other Birding Spots in the Area
Sandusky Bay Bridge Access: The old Bay Bridge (that once crossed Sandusky Bay just east of the SR 2's Edison Bridge) is gone, but both of its' earthen bridge abutments are open for fishing and birding. Parking is available on both the North and the South abutments. Pausing along the roadway is tolerated.
Castalia Pond: (4 miles south of SR 2 on 269) This small pond is just south of the downtown area of Castalia. It is a spring fed pond that never freezes. When Lake Erie is frozen, this pond can hold large numbers of an amazing variety of waterfowl. Early passerine migrants can sometimes be found near its warm waters. There are two public parking areas; one at the northeast end of the pond and the other along the south shore.
Resthaven Wildlife Area: 2272 acres includes much of the area west of SR 269 between SR 6 and Castalia. Many small ponds. Additional habitats include farmed fields, meadows, and woodlands. Several roads cross this area. Gravel roads may occasionally be open for vehicle traffic.
Castalia Fish Hatchery: Watch for a sign on SR 269 between SR 6 and Castalia directing you to turn east on Thicket Road. Turn right at the first intersection and you will be at the entrance to ODNR's Castalia Fish Hatchery. Like the Castalia Duck Pond, a large spring (known as a blue hole) provides a year-round supply of 55-degree water, so this can be a very good winter birding area.
Pickerel Creek Wildlife Area: (Sandusky County), 2106 acres. On SR 6, about 10 miles west of SR 269. Covers the area along the bay from Duffet Road (T-280) to a confusing second area also called "Bay View." A trail begins at the raised observation platform and leads along a dike and out to the bay.
Blue Heron Preserve: Just to the south and west of Pickerel Creek is Sandusky County Park District's (160 acres) Blue Heron Preserve, It includes a boardwalk trail through seasonal wetlands. Watch for the sign along SR 6.
Willow Point WA: (Sandusky County), 675 acres. Located on Wahl Road, east of Pickerel Creek and on Sandusky Bay, turn on Wahl Road, just west of the SR 6/Rt. 269 intersection.
Other access areas for viewing Sandusky Bay:
Turning Point Island: Located just east of the tall coal loading dock on Sandusky's west side. The coal dock is the long, man-made point of land jutting out into the bay. This small man-made island houses a large Great Egret rookery, but in recent years nesting double-crested cormorants have begun to take over the island. Other species nesting here in the past include Cattle Egret, Black-crowned Night Heron, and Herring Gulls.
In downtown Sandusky: The Jackson Street Pier, Shoreline Park, Battery Park and the Meigs Street Pier (behind the police station) are open to the public.
Birds of Interest by Season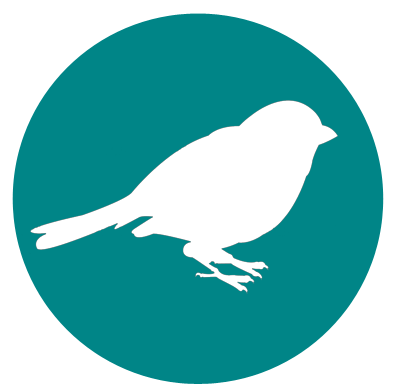 Winter
The waters of Medusa Marsh are often frozen during the winter, but Castalia Duck Pond (see below) never freezes and provides exceptional waterfowl viewing.
Spring
Waterfowl and waders. Rarities have included Eurasian Widgeon, American Avocet.
Summer
Shorebirds, if water levels provide the necessary habitat. Rarities here have included Whimbrel.
Fall
Waterfowl, waders, terns.