Birding at Clear Creek Metro Park
Hocking County Road 116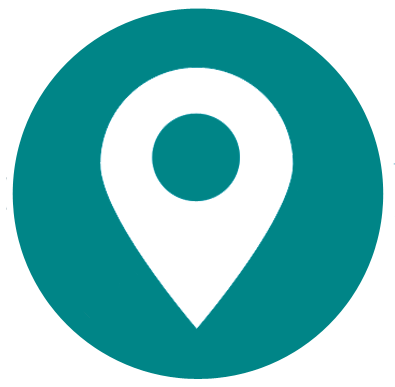 General Information
Address
185 Clear Creek Rd, Rockbridge, OH 43149
County/Counties
Fairfield, Hocking
DeLorme Page Number and Coordinates
(7th Edition and earlier) 69:D-5
Nearest Town or City
Eight miles south of Lancaster west off SR 33.
Directions from Nearest Town or City
Take SR 33 south from Lancaster approximately 8 miles to Hocking County Road 116 (Clear Creek Road), turn right, the park is located along both sides of Clear Creek Road.
About Clear Creek Metro Park
Clear Creek Metro Park is an approximately 5,000-acre natural area park located in Hocking and Fairfield Counties. Its proximate location to the glacial boundaries of both the Wisconsinan and Illinoisan Glaciers and the unglaciated portion of Ohio as well as the pre-glacial Teays River has resulted in a unique and diverse area. Clear Creek Metro Park is Ohio's largest dedicated natural area and has been recognized by Ohio Audubon as an Important Bird Area.
Over 2,200 species of plants and animals have been documented for this area including 800 species of plants, over 160 birds, nearly 80 species of butterflies and over 1,200 species of moths. Nearly 40 species of plants and animals found on Ohio's rare and endangered species list have been found within the park boundary. For birdwatchers, Clear Creek represents one of the premier places in Ohio to observe breeding warblers with 18-20 species present annually. Over 100 species of birds can be found nesting in the Clear Creek Valley each summer.
Many of the rarer breeding species are associated with the hemlock-hardwood forested ravines, which can be accessed along the Hemlock Trail, Fern Trail, and areas along Clear Creek Road. Approximately 14 miles of hiking trails provide access to the north side of the park. High quality birding can be enjoyed from Clear Creek Road, but this is a public roadway and one should exercise caution and courtesy to vehicles if one chooses to bird from the roadways. Peak spring migration occurs the last week of April and first week of May in a typical year. During the winter, evening grosbeaks may be seen and heard flying across Clear Creek from ridgetop to ridgetop looking for feeders on adjacent private property.
Please carefully read the signs at trailheads for length, times, and trail difficulty. Easy hiking trails occur along Clear Creek and at the Hambleton-Barnebey Day Use area. During the spring and early summer, check the pines in the Hambleton-Barnebey Day Use area for breeding pine and prairie warblers. A checklist of the birds of Clear Creek may be obtained from park staff, at bulletin boards, or by contacting the Columbus and Franklin County Metro Parks.
Visiting Information
Closed hours/season
Open year-round dawn to dusk; closed the first four days of annual deer gun season for controlled deer hunt. Birding and hiking along Clear Creek Road and 14-mile trail system.
Parking Areas
Pull offs along Clear Creek Road; Creekside Meadows Picnic Area, Fern Trail Picnic Area; Hambleton-Barnebey Day Use Area; Starner House Park Office.
Fees/Permits
No fees.
Restroom Facilities
Flush restrooms at Hambleton-Barnebey Day Use Area; porta-toilets in other areas.
Harmful Insects, Poisonous Plants, or Animals
Seasonal populations of blackflies, mosquitoes and ticks. Poison ivy.
Restaurants in the Area
Truck stop approximately 3 miles north on SR 33; other restaurants to the south at Logan, Ohio.
Other Useful Information
The Hemlock Trail located along Clear Creek Road .5 miles west of Camp Wyandot, operated by Camp Fire USA, annually has breeding Canada Warblers, Hermit Thrushes, Veeries, and occasionally Magnolia Warblers and Blue-headed Vireos. Expect to find 12 species of breeding warblers along the lower end of this trail from Clear Creek Road to the third bridge before the trail becomes steep and difficult. Please read signs at trail head and allow time for hiking, some of the trial areas are moderate to difficult hiking. Birding programs are offered by a park naturalist, please check the Parkscope program schedule or website for dates and times.
Other Birding Spots in the Area
Hocking Hills State Park Areas, Hocking Hills State Forest Areas; Rockbridge State Nature Preserve; Wakeena Nature Preserve.
Birds of Interest by Season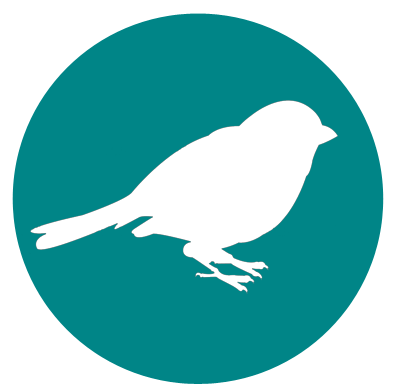 Winter
Woodland-resident songbirds; Black Vulture, Evening Grosbeaks.
Spring
Typical woodland migrants; warblers.
Summer
Nearly 20 species of breeding warblers; Hermit Thrush, Veery, Red-shouldered Hawks, over 100 nesting species of birds annually.
Fall
Typical woodland migrants.