Birding at Pickerel Creek Wildlife Area
Vickery, Ohio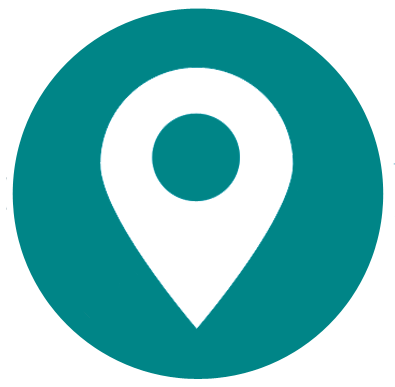 Pickerel Creek Wildlife Area
General Information
Address
3451 Co Rd 256, Vickery, OH 43464
County/Counties
Sandusky
DeLorme Page Number and Coordinates
(7th Edition and earlier) Page 38, A-2
Nearest Town or City
About 7 miles east of Fremont; about 8 miles north and west of Castalia, and about 9 miles west of Sandusky, Ohio.
Directions from Nearest Town or City
From Fremont, drive about 7 miles east on SR 6. To reach the headquarters, turn left (north) on CR 256. Follow this road to the headquarters parking area. From the west side of Sandusky, take SR 6 west about 9 miles to this area. From Castalia, take SR 269 north to SR 6, then take SR 6 west to this area; a total distance of about 8 miles.
About Pickerel Creek Wildlife Area
Some of the best natural wetlands along Sandusky Bay can be found at Pickerel Creek. The majority of the 2,814 acres has been restored to wetlands with the remainder in woods, brush, and native grassland. Pickerel Creek flows through the western half of the area forming a high-quality, fresh-water estuarine habitat. The northern part of Pickerel Creek Wildlife Area lies in the center of some of the finest habitat still in existence along Sandusky Bay. The habitats you'll find here today are but a small glimpse of what Sandusky Bay must have been like before man drained and cleared much of the swampland, once so prominent in this part of the state, but the remaining and restored habitat still hosts good numbers of bird species throughout the year including Bald Eagle, Red-winged Blackbird, Willow Flycatcher, Marsh Wren, Swamp Sparrow, Great Blue Heron, Great Egret, Black-crowned Night Heron, Ring-billed and Herring Gulls, and many of the more common shorebirds. Rarer sightings here include Yellow-headed blackbird, Sandhill Crane, Eurasian Wigeon, King Rail, American and Least Bittern, Buff-breasted Sandpiper, Tri-colored Heron, and a White-faced Ibis in 2003.
Pickerel Creek Wildlife Area is maintained largely as a public hunting and fishing area, so controlled hunting occurs here throughout the year. You may want to check with the area's headquarters, at the north end of CR 256, regarding regulations concerning access before your visit, but generally it is safe for birders to come and go here at any time, other than during the hunting season. A "permit only" system has been established for most of the area, and so the amount of hunting here may be less than for other public hunting areas.
An observation deck is open all year for viewing the abundant wetland birds and other wildlife. It is located along SR 6 on the north side of the highway, just east of Pickerel Creek and very near the largest parking area. Other accesses to the wetlands are from several parking areas along the north side of SR 6 and also along the east side of the wetlands on TR 280. The best birding strategy for the area is to view it from the observation deck and/or by walking the many dikes throughout the area. These dikes are accessible from most any of the parking areas and a map, available at the headquarters (when open) or from the above website address, is helpful in planning your walking route. Another popular "improved" walkway is along "old Vickery Road", now abandoned and which can be accessed from the second parking area east of the observation deck. This old roadway bisects the marsh and will take you out very close to Sandusky Bay. In the fall, some of the impoundments to the northeast of this road provide very good shorebird habitat. Perhaps the best strategy for finding out about the location of the best shorebird habitat, though, is to stop at the headquarters. The people who work here have been helpful in the past. They know the area very well and can provide you with a map, tell you where they are seeing shorebirds, and tell you which units have been "let down" or will be lowered in the next few weeks.
Visiting Information
Closed hours/season
The area may be closed, on occasion, during the hunting season.
Parking Areas
Several, along SR 6 and TR 680.
Fees/Permits
There are no parking fees. Permits are required for hunters during special hunting times/seasons.
Restroom Facilities
None.
Harmful Insects, Poisonous Plants, or Animals
Mosquitoes, ticks.
Restaurants in the Area
None are close, but a good variety can be found at Fremont or Sandusky.
Other Birding Spots in the Area
Medusa Marsh, the Sandusky Bay Bridge Access, Castalia Pond, the Castalia Fish Hatchery, Resthaven Wildlife Area, the Blue Heron Reserve, Willow Point Wildlife Area, and Turning Point Island in Sandusky.
Birds of Interest by Season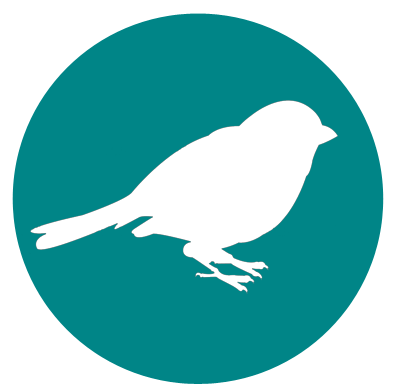 Winter
The water here is usually frozen, but Bald Eagles can usually be found in the area; often perched in trees to the north and east of the observation deck.
Spring
This is a great season for migrating waterfowl and other migrant bird species. It would not be uncommon to see 15 or more species of waterfowl here on any given day. Other common and expected species include herons, egrets, rails, bitterns, terns and gulls. Occasionally a more rare Ohio species such as Eurasian Wigeon, King Rail, or Tri-colored Heron is reported here.
Summer
In the last couple of years, summer reports have included Killdeer and Spotted Sandpiper, Wood Duck, Mallard Duck, Hooded Merganser, Ruddy Duck, American Coot, Double-crested Cormorant, Black-crowned Night Heron, Marsh Wren, Red-winged Blackbird, and Swamp Sparrow.
Fall
Some years, this area can be one of the best shorebird areas in the entire state. Shorebirds reported from here in the last couple of years include Black-bellied Plover, Semipalmated Plover, Greater and Lesser Yellowlegs, Solitary Sandpiper, Spotted Sandpiper, Whimbrel, Marbled Godwit, Ruddy Turnstone, Semipalmated Sandpiper, Least Sandpiper, White-rumped Sandpiper, Baird's Sandpiper, Pectoral Sandpiper, Stilt Sandpiper, Buff-breasted Sandpiper, Ruff, Short-billed Dowitcher, Common Snipe, Wilson's Phalarope, and an extremely rare Red-necked Stint. Other fall birds that are frequently reported here include Caspian, Common and Forester's Terns, Snowy and Great Egrets, Belted Kingfisher, most swallow species, plus resident and migrating duck species.