Birding at Oxbow Lake Wildlife Area
Defiance, Ohio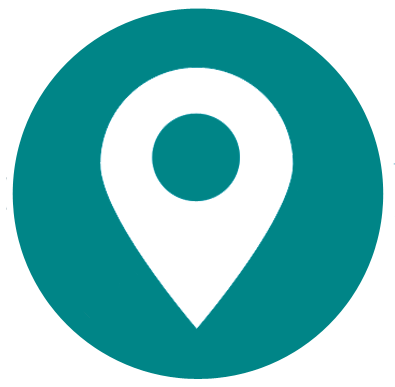 General Information
Address
Defiance, OH 43512
County/Counties
Defiance
DeLorme Page Number and Coordinates
(7th Edition and earlier) 34-35 B4-5
Nearest Town or City
Defiance, Ohio.
Directions from Nearest Town or City
From Defiance, State Route 15 for 7 miles northwest to the Oxbow Lake sign. Turn right onto Shick Road at the sign, following it less than a mile to the entrance.
About Oxbow Lake Wildlife Area
416 acres with a 38-acre Big Oxbow Lake and a 4.5–acre Little Oxbow Lake. Bird habitats present both brush and woodland, trails. Stick to the road and watch the sides or walk the many trails mowed especially for hunters. Traffic is not usually very heavy, so sticking to the paved road while birding is certainly acceptable.
Visiting Information
Closed hours/season
Open all year during daylight hours.
Parking Areas
There is one large parking lot at Little Oxbow Lake, and 2 lots at Big Oxbow Lake.
Fees/Permits
None.
Restroom Facilities
None.
Harmful Insects, Poisonous Plants, or Animals
Poison ivy and nettles.
Restaurants in the Area
7 miles from Defiance to the Southeast with almost every imaginable eating place, 5 miles from Ney to the northwest with two bars that serve food, 11 miles from Bryan to the northwest with many eating establishments, all on State Route 15.
Other Birding Spots in the Area
Independence Dam. Best birds seen at Independence Dam that I know of: Great and Lesser Black-backed Gulls, Caspian Terns, Surf and White-winged Scoters, and not far away were found Red-necked Grebe and Roseate Spoonbill. I also wanted to see the Ditch 40 Project (also known as the Defiance/Williams Joint Watershed Project) should be included. It has only been in existence one full year but already this new marsh has attracted Bluebirds, cormorants, both dowitchers, many kinds of ducks (Black, Ring-necked, Ruddy, Buffleheads, Gadwalls, Northern Shovelers, Pintails, Blue-winged and Green-winged, Scaups), Dunlins, Geese (including snow and white-fronted geese), gulls (Bonaparte's, Herring, Ring-billed), Hawks (Cooper's, Sharp-shinned, Red-tailed, Rough-legged, Harrier, Kestrel, and Peregrine falcon), Herons (Black-crowned Night-Heron, Great Blue, Green, and Great Egrets), phalaropes (Red-necked and Wilson's), pheasants, pipits, sanderlings, sandpipers (Baird's, Least, Pectoral, Stilt, Semipalmated, Solitary, Spotted, White-rumped), Plovers (Golden and Black-bellied), Snipes, Sparrows (Grasshopper, Savannah, Song), Swallows (Barn, Cliff, Rough-winged, Tree),Swifts, terns (Black, Caspian, Common, Forster's), Turkeys, willets,Yellowlegs (Greater & Lesser), Yellow-rumped Warblers and best bird of all by far: an IBIS–an Ohio Review Species! The park management has done everything perfectly, even to the point of leaving grass unmowed allowing Bobolinks, Grasshopper, Savannah, and Song Sparrows, and Meadowlarks a place to breed. Of course I have also enjoyed the extremely common birds (like Killdeers, Mallards, Canada Geese, Cowbirds, House Sparrows, Red-winged Blackbirds, Starlings, Grackles, Mourning Doves, Robins, Turkey Vultures, etc), but this has turned into one of the best (and certainly one of the most easily accessible!) birding spots in our area—the only place I know close-by for shorebirds!
Birds of Interest by Season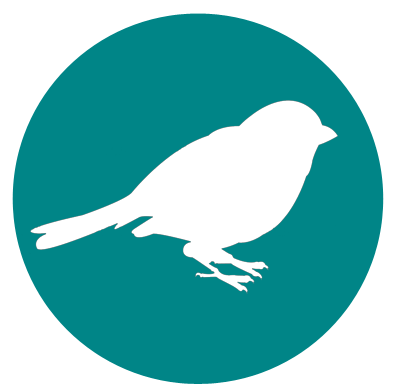 Winter
Often Robins, Bluebirds, and Yellow-rumped Warblers overwinter here.
Spring
Warbler migration (even a Mourning!). Waterfowl (even Greater White-Fronted, Snow Geese), Common Terns, Ospreys migrate through. Woodcocks are plentiful, evidenced by their nuptial flights.
Summer
Many Blue-Winged Warblers, both Cuckoos and Willow Flycatchers nest here. Waterfowl (except for Great Blue Herons and Green Herons) don't stick around long because of all the fishermen's boats, and then ice in the winter. Wood Ducks nest along the creek and at Little Oxbow.
Year-Round, Wild Turkeys, because of the heavy hunting here, are more likely to be seen on the land around Oxbow Lake Wildlife Area, especially at the corner of Evansport Road at State Route 15 by the nearby airport. The airport has Henslow's Sparrows nesting, as well, easily visible from the road.
Fall
Hundreds of Ring-recked Pheasants are released to be hunted. Warbler migration (sometimes a hundred Blackpolls or Cape May Warblers, even an Orange-Crowned!). Waterfowl, Greater White-Fronted and Snow Geese, Common Terns, Ospreys migrate through.