Birding at North Chagrin Reservation
Willoughby Hills, Ohio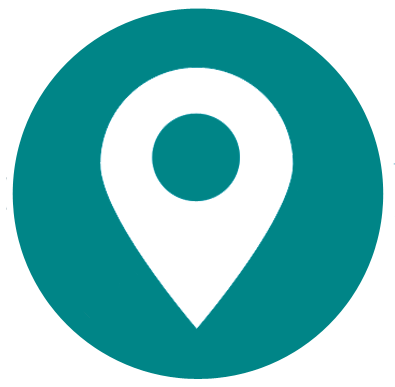 North Chagrin Reservation
General Information
Address
3037 Som Center Rd, Willoughby Hills, OH 44094
County/Counties
Cuyahoga, Lake
DeLorme Page Number and Coordinates
(7th Edition and earlier) Page 31, D-7
Nearest Town or City
Located in the eastern suburbs of Cleveland, Ohio.
Directions from Nearest Town or City
From the south, take I-271 to the Wilson Mills Road exit. Go right on Wilson Mills to SR 91 (SOM Center Road). Turn left and continue 3.5 miles to the park entrance, Sunset Lane, on the right. From the east or west, take 1-90 to the SR 91 exit (SOM Center Road). Turn left (south) and continue on SR 91 past Chardon Road. Look for the entrance on the left, about one mile past Chardon Road.
About North Chagrin Reservation
North Chagrin Reservation is part of the Cleveland Metroparks. It is approximately 1,700 acres in size, with an additional 200 acres comprising Manakiki Golf Course. North Chagrin Nature Center is located south (right) of Sunset Lane off of Buttermilk Falls Parkway. The nature center has maps, bird checklists, and naturalists that can provide information on the latest bird sightings.
North Chagrin Reservation is located on the Glaciated Western Allegheny Plateau, with the topography greatly influenced by the Chagrin River. The vegetation of the western section of the park, bounded by SOM Center Road, is a mix of managed meadow/old field habitat and second growth forest with a few pine plantations. The area around North Chagrin Nature Center has a variety of habitats, including a pond and marsh. The middle section of the reservation consists of the western wall of the Chagrin River Valley. This section is bounded by Buttermilk Falls Parkway to the west and the Chagrin River Road to the east. It contains some large tracts of mature Beech-Maple Forest, interspersed with several deep Hemlock Ravines. The Chagrin River, with its associated oxbows and wetlands, make up the remaining eastern section of the reservation. This lowland area has many managed meadows and tracts of mixed mesophytic and floodplain forest.
For the birder, the Beech-Maple and Hemlock Ravine areas offer the most interesting birding during the nesting season. One of the best examples of Beech-Maple Forest in Ohio is the A. B. Williams Woods. It is located at the south end of Buttermilk Falls Parkway and is accessed from the A. B. Williams Woods parking area. At the entrance to the woods is a section of wet forest that harbors red-headed woodpeckers most years. This is also an excellent area to look and listen for Pileated, Downy, Hairy and Red-bellied Woodpeckers year round, and Acadian flycatcher, Eastern Wood-Pewee, Great Crested Flycatcher, Wood Thrush, Red-eyed Vireo, Hooded Warbler and Scarlet Tanager in summer. Barred Owl is found regularly. Hemlock Ravine areas have nesting Dark-eyed Junco and (rarely) Winter Wren or Black-throated Green Warbler.
The bridge south of Sunset Lane on Buttermilk Falls Parkway is a good place to look and listen for Dark-eyed Junco, Acadian Flycatcher, and Louisiana Waterthrush in spring and summer. Another excellent area to look and listen for Hemlock associated species such as Dark-eyed Junco is the White Pine Trail, reached from the Strawberry Picnic Area parking lot. The surrounding forests here also are good for Scarlet Tanager, Hooded Warbler, Wood Thrush, Red-eyed Vireo, Acadian Flycatcher, Eastern Wood-Pewee and Great Crested Flycatcher.
Birders should check the area around North Chagrin Nature Center for Red-shouldered Hawk, Wood Duck, Great Blue Heron, Green Heron, and migrant waterfowl and land birds in appropriate season. The cattails occasionally have migrant Sora and even American Bittern. The pine stands near the nature center have held summering Pine Warblers for several years. In migration and winter, check the feeders for sparrows and finches. White-winged Crossbill (very rare) has occurred here, as well as Purple Finch, Pine Siskin, Common Redpoll and Evening Grosbeak. In summer, hummingbird feeders attract Baltimore Orioles and Ruby-throated Hummingbirds.
A managed field just North of Sunset Lane has been productive in the past few years (as of 2004) for a variety of migrant sparrows, including Savannah and Vesper. There are no trails into the meadow, but sections can be viewed from the paved trail that borders it to the east.
Visiting Information
Closed hours/season
The park is open 6 am – 11 pm daily. The Nature Center is open 9:30 am – 5 pm daily.
Parking Areas
North Chagrin Nature Center, Buttermilk Falls, A. B. Williams Woods, Strawberry Picnic area, Squire's Castle.
Fees/Permits
None.
Restroom Facilities
North Chagrin Nature Center, Forest Picnic Area, Strawberry Picnic Area, and Squire's Castle.
Harmful Insects, Poisonous Plants, or Animals
Poison Ivy, Mosquitoes.
Restaurants in the Area
Several at the intersection of 1-90 and SR 91, and in Mayfield Village along SOM Center Road.
Other Useful Information
The soils in many areas of the park are of heavy clay and poorly drained. Trails can be muddy at times.
Birds of Interest by Season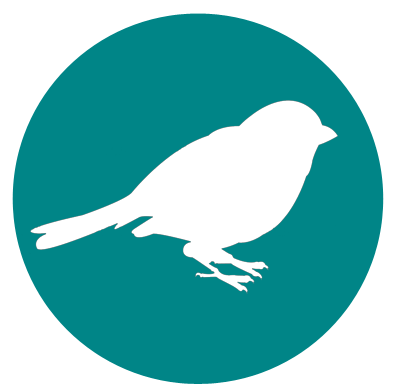 Winter
Pileated Woodpecker, Hairy Woodpecker, Barred Owl, and Red-shouldered Hawk.
Spring
Wood Duck, migrant warblers, sparrows and other land birds.
Summer
Dark-eyed Junco, Louisiana Waterthrush, Hooded Warbler, Acadian Flycatcher, Wood Thrush, Scarlet Tanager, Pine Warbler (rare), Winter Wren (rare).
Fall
Wood Duck, migrant warblers, sparrows and other land birds.