Birding at Lake La Su An Wilderness Area
Pioneer, Ohio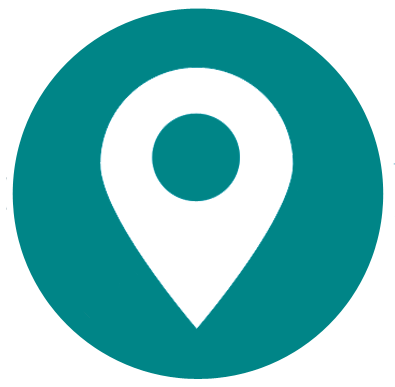 Lake La Su An Wilderness Area
General Information
Address
Pioneer, OH 43554
County/Counties
Williams
DeLorme Page Number and Coordinates
(7th Edition and earlier) Page 24, C-2
Nearest Town or City
About 6 miles west of Pioneer, Ohio.
Directions from Nearest Town or City
From Toledo, take the Ohio Turnpike west about 50 miles to the State Route 15 exit. Head north on SR 15 for less than a mile and turn left (west) onto SR 20A. Continue west when 20A merges with SR 20. Turn right (north) on Williams County Road 7 and follow it until it ends at County Road R. Turn left (west) and proceed less than a half-mile to the parking lot on the right side of the road.
About Lake La Su An Wilderness Area
In a county not known for its birding, this 2,200-acre wildlife area offers a variety of appealing habitats, including a riparian corridor along the St. Joseph River, 13 lakes and ponds, tracts of mature oak-hickory ridges, bottomland hardwoods, as well as upland fields. The result is an avian oasis in a mostly barren county. The best place to start birding Lake La Su An is at the fisherman's check station located on the south end of Lake La Su An itself on County Road R. If you have the time, hike the gravel service road that starts here at the check station and goes around the lake (this hike is a couple of miles long). This walk around the lake can be particularly rewarding during spring migration and the breeding season.
There's a lot more to be seen at Lake La Su An, much of which can be birded through a 6.4 mile driving tour with frequent stops. This trip goes through several different habitat areas, including upland fields and wooded areas and offers the possibility of finding species not generally seen by hiking around the lake. To take this tour, turn right from the parking lot at the check station and head west on County Road R. After one mile, the road will become County Road 5.75. The road ends after 1.8 miles; turn right here onto County Road S. At the 2.1 mile mark, where the pavement ends, there's a small swamp on the right that can be checked. At the 3.0 mile mark of the tour, there's a parking lot on the right side of the road. If you have time, it is worthwhile to park your car here and continue walking for a while down County Road S. It's good to remember that the property on the north side of the road is a boy scout camp and you need permission to enter. Everything on the south side of the road is part of the wildlife area. At the 3.1 mile mark, the road passes over the St. Joseph River. This is an excellent place to watch and listen. The entrance to the boy scout camp is at the 3.4 mile mark and just past that on the left is another small swamp, easily visible from the road. County Road S intersects with County Road 8 at the 3.6 mile mark. You'll want to turn right onto County Road 8, but be sure to check out the field on the southeast corner of this intersection. After turning right onto County Road 8, continue to County Road R and turn right. You'll pass more open fields as you return to the parking lot at the fisherman's check station. At the 6.4 mile mark, you'll be back at the check station.
Visiting Information
Closed hours/season
Open all year during daylight hours.
Parking Areas
The main parking area is at the fisherman's check station on County Road. R. There are other clearly-marked parking areas throughout the wildlife area.
Fees/Permits
None.
Restroom Facilities
Located at the fisherman's check station on County Road R. These restrooms were closed beginning the fall of 2003. It is unclear when they will re-open.
Restaurants in the Area
Three local restaurants offer decent food at reasonable prices: The Pioneer Pizza Barn, in the city of Pioneer, at 101 South State Street. Also in Pioneer is Sooz, at 101 Baubice Street. Just south of Pioneer, at the intersection of SR 15 and SR 20, is Spoke's Country Kitchen.
Other Birding Spots in the Area
The Nettle Lake Sewage Ponds often features migrating ducks and is an excellent place to check when duck hunters are at Lake La Su An. The ponds are on Williams County Road 5.75 just west of Lake La Su An. Take County Road R west about a mile. At this point you have to turn left to stay on County Road R. The ponds will be on your left within a half-mile. (DeLorme, page 24, C-1.5)
A wetland at the intersection of Williams County Roads 16 and C has attracted interesting (at least for Williams County!) ducks and shorebirds during migration, including Snow Goose, Red-necked and Wilson's Phalaropes, Black Terns, and an Ibis species. (DeLorme, page 34, A-3.5).
Birds of Interest by Season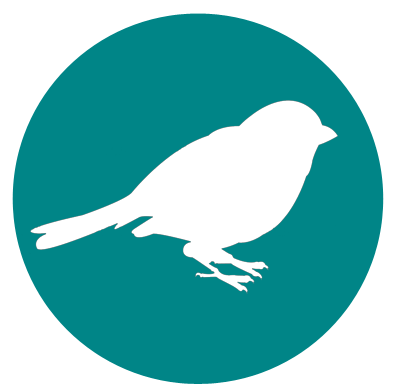 Winter
Long-eared owl, Northern Shrike, Northern Harrier.
Spring
Migrating warblers and other songbirds. All of the eastern warblers have been seen here during migration (except for Swainson's of course).
Summer
Henslow's Sparrow, Prothonotary Warbler, Hooded Warbler, Brewster's Warbler, Kentucky Warbler (rare), Cerulean Warbler, White-eyed Vireo, Least Flycatcher, Bobolink, Sedge Wren (rare), Summer Tanager (rare), King Rail (rare), Sandhill Crane.
Fall
Migrating ducks and songbirds.