Birding at Holden Arboretum
Willoughby, Ohio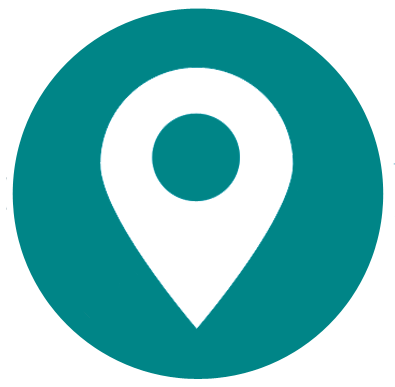 Visiting Information
Closed hours/season
Open daily 9-5.
Parking Areas
Main parking areas are at the visitor center. Parking in remote areas is by permit only. Permits are available at the visitor center.
Fees/Permits
Members: Free
Adults: $10
Restroom Facilities
At the visitor center.
Special Note
There is dangerous terrain in some of the natural areas of non-public access. Always inform someone at the visitor center if you plan to visit any of the remote, public-access areas as some of these areas are rarely visited or patrolled.
Harmful Insects, Poisonous Plants, or Animals
Poison Ivy.
Restaurants in the Area
There are numerous restaurants in nearby Willoughby and Mentor. These range from fast food to white tablecloth; all within 15 minutes of the Arboretum. All regional and national chains are represented here. Recommended are: Kirtland City Tavern in Kirtland, Lures (Seafood) in Willoughby, Willoughby Brewing Co. in Willoughby, El Charrito (Mexican) in Wickliffe, Brennan's at Grand River (Near Headlands Beach State Park), John Palmer's in Chardon.
Other Birding Spots in the Area
Within 10 miles: Headlands Beach State Park, Headlands Dunes SNP, Mentor Marsh SNP, Fairport Harbor, Eastlake power plant.
General Information
Address
9550 Sperry Rd, Willoughby, OH 44094
County/Counties
Geauga, Lake
DeLorme Page Number and Coordinates
(7th Edition and earlier) Page 32, C/D -1
Nearest Town or City
Southwest of Mentor and East of Cleveland, Ohio.
Directions from Nearest Town or City
Take I-90 to Mentor, Kirtland exit (#193), turn right onto SR 306, continue on SR 306 to the bottom of the hill. Turn left onto JCT 615. At the first traffic light, turn right on Kirtland-Chardon Road. Travel 3.6 miles to Sperry Road. Turn left on Sperry Road. Travel 1.4 miles, then turn left toward the Visitor Center.
About Holden Arboretum
The Holden Arboretum encompasses roughly 4200 acres of which about 800 are cultivated. The rest are natural areas which represent some of the most diverse habitat in Ohio. This includes old growth forest, hemlock-lined ravines and a stand of native white pine. Also included here are lakes, ponds, and the East Branch of the Chagrin, a state wild and scenic river. More than 10 miles of well-marked trails are accessible to the public and guided tours are available in both the public and restricted access areas.
Since its inception, the Arboretum has been a place where birds have been welcome and where decisions about development and preservation have often considered the effect on birds as a part of the plan. Early visionaries involved in the creation of the Arboretum like B.P. "Pat" Bole Jr., and A. B. Williams, were well-known bird enthusiasts. Holden has played a significant role in maintaining the viability of several species of birds in Ohio. The Eastern Bluebird is now common in the area due to a repatriation program adopted at the Arboretum in the 1950's. It may come as a surprise, but Canada Geese were once uncommon to rare in the region. The current over-abundance of this species is the result of pioneering efforts to stop their further decline, in which the Arboretum took part. These efforts may now be considered a bit too successful. As suburban sprawl engulfs the Cleveland-Akron megalopolis (the 13th largest metropolitan area in the country) the Arboretum lands will increasingly provide irreplaceable, mature un-fragmented habitat for birds and other wildlife. As this continues, the Arboretum will increasingly become a large island in a sea of houses plopped in the middle of individual lots. While this type of development is the least risky and most profitable, it fragments the landscape. Although forests were not eliminated here, they have been cut into a patchwork to make room for single family homes and suburban streets. Contrast this with the Arboretum, where you can literally walk for miles under an unbroken canopy. This mimics the landscape of Ohio prior to European settlement and agricultural development. It also provides a unique environment where bird life can flourish.
Since 1930, 218 species of birds have been identified at the Arboretum. Of these, roughly half are nesting species. The nesting species are of special interest because some are neotropical migrants. Additionally, some of Ohio's rarest nesting species are found at the Arboretum. Little Mountain and the Hemlock-lined ravines of Pierson's Creek Valley and Stebbin's Gulch provide nesting habitat for Blue-headed Vireo, Black-throated Green Warbler, Canada Warbler, Blackburnian Warbler (perhaps Ohio's rarest nesting species), Winter Wren, (whose wonderful musical trill can be heard in spring in Pierson's Creek Valley from the easily accessible Highlights Trail) and Dark-eyed Junco. Cerulean Warblers nest along the flood plain of the East Branch of the Chagrin River. Yellow-throated Vireos are found in the canopy of the unfragmented forest. Less rare breeders, but still of interest, are Sharp-shinned Hawk, Red-shouldered Hawk, Acadian Flycatcher, Wood Thrush, Veery, Scarlet Tanager, Ovenbird and Louisiana Waterthush. The open areas and edges in the cultivated parts of the Arboretum provide nesting habitat for other birds including Eastern Bluebird and Bobolinks which come all the way from Argentina. Savannah Sparrows and Indigo Buntings also nest in these areas.
The best time to visit Holden is during the late spring and early summer when nesting species are on territory. Be aware that the site is very large and difficult to cover in one visit. Visitors from out of town will find it worthwhile to coordinate their visit with one of the walks in a restricted access area. Some of these walks are devoted specifically to birds.
Birds of Interest by Season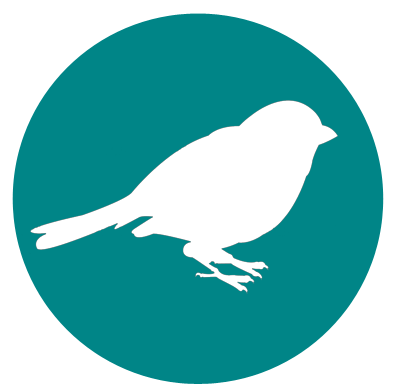 Winter
Northern Shrike, Sharp-shinned Hawk, Winter Finches (some years).
Spring
Migrant neotropical passerines.
Summer
Sharp-shinned Hawk, Red-shouldered Hawk, Blue-headed Vireo, Yellow-throated Vireo, Black-throated Green Warbler, Canada Warbler, Cerulean Warbler, Blackburnian Warbler, Winter Wren, Dark-eyed Junco. Also Acadian Flycatcher, Wood Thrush, Veery, Scarlet Tanager, Ovenbird, Louisiana Waterthush. Eastern Bluebird, Bobolink, Savannah Sparrow and Indigo Bunting.