Birding at Funk Bottoms Wildlife Area
Wooster, Ohio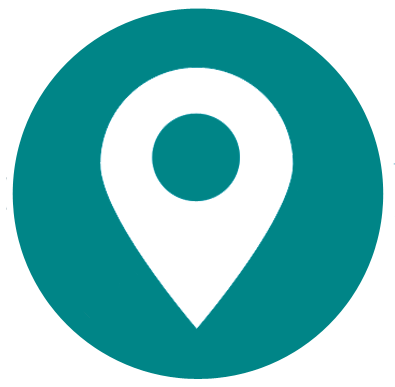 Funk Bottoms Wildlife Area
General Information
Address
Wooster, OH 44691
County/Counties
Ashland, Wayne
DeLorme Page Number and Coordinates
(7th Edition and earlier) Page 50, B-2
Nearest Town or City
Approximately ten miles west of Wooster, Ohio.
Directions from Nearest Town or City
This area is located near the Village of Funk. From Wooster, take SR 3 south. Turn right onto SR 95. Turn left onto a dirt road just before the Village of Funk to reach the wildlife observation platform (look for the sign).
About Funk Bottoms Wildlife Area
Funk Bottoms Wildlife Area is made up of nearly 2000 acres, starting in Wayne County and continuing west into Ashland County. Most of the property is a lowlands and is easily flooded.
From the wildlife observation platform, located off SR 95, you can observe a large area of wetland, especially if you have a spotting scope. Huge numbers of waterfowl stop here during spring migration. Check the large Canada Goose flocks carefully for Greater White-fronted Goose and Snow Goose. Large flocks of Tundra Swans have also been seen here. Shorebirds, sometimes numbering in the thousands, stop when water levels are suitable. With luck, you'll see Sandhill Cranes flying over or feeding in the fields. In winter, Rough-legged Hawks, Northern Harriers, and occasionally Short-eared Owls are present. A very primitive walking trail starts at the platform, but is sometimes underwater.
From the observation platform lane, turn right on to SR 95. There are only a few safe parking pull-offs on this road. Check out both sides of the road for waterfowl and shorebirds.
Continue on SR 95 and turn right onto S. Elyria Road. A few miles down the road is a sod plant. Behind this property, Sandhill Cranes, shorebirds, and waterfowl can found. Stay out if the plant is closed. If the plant is open, you can go inside and sign in to let them know you are there. Otherwise, you will be trespassing.
Continue on S. Elyria Road and turn right onto Wilderness Road. All the property along this road is private. Seasonally, you may want to check out feeders at the first house. Also, check the fields on the right side of the road for Ring-necked Pheasants. A Sedge Wren was found here the spring of 2003. Farther down this road, watch the lowlands on both sides for waterfowl and shorebirds.
Turn left onto Clay Plant Road and then right onto Swartzwalder Road. This is also all private property and can be good for shorebirds.
After stopping at the end of Swartzwalder Road, go straight and merge with Funk Road which then curves to the right. Turn right onto Wilderness Road and search the fields in the winter and early spring for Snow Buntings and Lapland Longspurs. Please remember that this is all private property.
Turn around at Clay Plant Road and back-track on Wilderness Road. Turn right onto Funk Road and continue on north, past the Village of Funk. Check out the marshes and flooded fields on both sides of the road.
Turn left onto Angling Road. Veer to the left onto CR 1950 and go past the golf course. Just before the crossroads at CR 175, check both sides of the fields for shorebirds. Turn right onto CR 175 to reach SR 30, or you can turn left on CR 175 and drive around the block, with a left turn onto CR 2000 and another left turn onto SR 95. This will take you back into the village of Funk.
You will probably find your own favorite birding spots as you get to know the area. Enjoy!
Visiting Information
Closed hours/season
Open all year during daylight hours.
Parking Areas
Park at the wildlife observation platform off SR 95 just east of the Village of Funk, or at a few pull-offs along SR 95 and along Funk Road.
Fees/Permits
None for birders.
Restroom Facilities
None.
Harmful Insects, Poisonous Plants, or Animals
Mosquitoes and poison ivy.
Restaurants in the Area
Der Dutch Essenhaus, 176 N. Market Street, Shreve, Ohio
Shreve Dari-Bar, 136 W. South Street, Shreve, Ohio
Quick Chek/Subway, 275 N. Market Street, Shreve, Ohio
Pine Tree Barn, 4374 Shreve Rd, Wooster, Ohio
Other Useful Information
Observe all posted signs and stay off private property. Some of the state owned land is landlocked, with no public access. Good birding at the Funk Bottoms Wildlife Area is highly dependent on water levels.
Other Birding Spots in the Area
Shreve Lake Wildlife Area, Brown's Bog, Killbuck Marsh Wildlife Area, Secrest Arboretum.
Birds of Interest by Season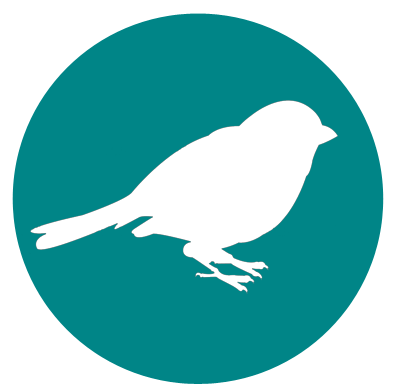 Winter
Rough-legged Hawks and Northern Harriers. Short-eared Owls, Snow Buntings and Lapland Longspurs are found some winters.
Spring
Waterfowl and shorebirds. Watch for Sandhill Cranes.
Summer
Sandhill Cranes are among the bird species that nest here.
Fall
Large flocks of swallows and blackbirds stage here. Watch utility wires for Eastern Kingbirds and American Kestrels. Also look and listen for Sandhill Cranes. Good birding at Funk Bottoms is highly dependent on water levels and during most fall seasons, there is not enough water to attract the large numbers of shorebirds and waterfowl that show up here in the spring.