Birding at Fernald Preserve
Harrison, Ohio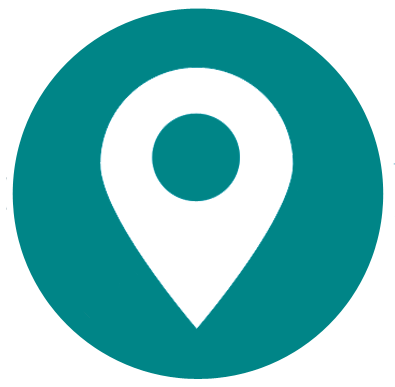 General Information
Address
7400 Willey Rd, Harrison, OH 45303
County/Counties
Butler, Hamilton
DeLorme Page Number and Coordinates
(7th Edition and earlier) 74 B-2
Nearest Town or City
Approximately 6 miles east of Harrison, Ohio.
Directions from Nearest Town or City
From downtown Cincinnati, take I-75 N to I-74 W (toward Indianapolis) to Exit 7, SR 128 (Hamilton-Cleves Highway). Travel north on 128 through Miamitown for 7 miles to Willey Road. Turn left on Willey Road for ¼ mile to the Fernald Preserve access road.
About Fernald Preserve
The Fernald Preserve was opened to the public in August 2008 and is the property of the federal government. The site is operated by the U.S. Department of Energy's Office of Legacy Management. Once the location of a uranium foundry that served as the first link in America's nuclear weapon's production cycle, the Fernald property has undergone a $4.4 billion environmental cleanup and ecological restoration. The ecological restoration of the property was accomplished using plants and grasses native to southwestern Ohio that were identified in an 1819 land survey of the area.
The Fernald Preserve features 140 acres of wetland habitat, 400 acres of forests and 360 acres of grasslands including tall grass prairies. The preserve currently has about 2.5 miles of trails with additional trail construction planned for 2009. Lodge Pond trail, located along the site's access road approximately 1/8 mile from the Willey Road entrance, provides access to wetlands and prairies. In addition to a wide range of migratory waterfowl, this area provides excellent viewing opportunities for a variety of prairie species including dickcissels, bobolinks, grasshopper sparrows and eastern meadowlarks. Shingle Oak trail primarily spans woodland habitat and is a good choice for viewing neo-tropical migrants as well as a variety of summer nesters. The Weapons-to-Wetlands trail features an overlook that provides excellent viewing for migrating waterfowl in the spring and fall as well as a variety of raptors in the winter months. The 3.5 mile Trestle Trail,completed in September 2009, spans prairies, upland forests, open water and a riparian corridor.
Visiting Information
Closed hours/season
Visitors Center: Wednesday through Saturday
9:00 a.m. to 5:00 p.m.
Preserve Site: Monday through Sunday
7:00 a.m. to dusk
Parking Areas
There is a large parking area next to the Visitors Center and a small parking area located at the Lodge Pond trailhead and overlook.
Fees/Permits
None,
Restroom Facilities
Restrooms are available in the Visitors Center.
Special Note
For individuals who might be concerned about visiting a former uranium foundry, be assured that the property has been cleaned to standards established by site neighbors and nearby communities. These standards were approved by both the U.S and Ohio Environmental Protection Agencies as being protective of human health and the environment.
Harmful Insects, Poisonous Plants, or Animals
Ticks and mosquitoes are present during the summer.
Restaurants in the Area
Most of the fast food restaurants are available in nearby Harrison.
Other Useful Information
The Fernald Preserve Visitors Center, which depicts the history of the site through a series of exhibits, is located at the end of the main access road. The Visitors Center is the only building in the State of Ohio and one of one hundred worldwide to receive platinum level certification from the U.S. Green Building Council through its Leadership in Energy and Environmental Design (LEED) program.
Other Birding Spots in the Area
Gilmore Ponds and the Voice of America site in Butler County are within easy driving distance. Miami-Whitewater Forest and Wetlands are located about three miles west of the Fernald Preserve. Shawnee Lookout Park and the adjoining Oxbow wetlands are approximately 15 miles south.
Birds of Interest by Season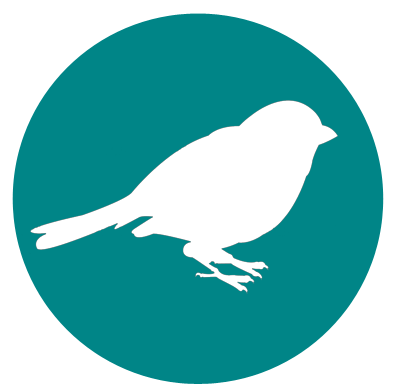 Winter
Winter is raptor season at the Fernald Preserve. Short-eared Owls and Northern Harriers are reliable visitors and Rough-legged Hawks are also routinely seen.
Spring
The mud flats attract a variety of shorebirds and the ponds and wetlands host a mix of waterfowl. Snow and Greater White-fronted Geese and a variety of diving and puddle ducks visit the site during the spring migration.
Summer
The site hosts breeding populations of a number of prairie nesters including Dickcissels, Bobolinks, Henslow's, Grasshopper and Savannah Sparrows and Eastern Meadowlarks.
Fall
A good mix of waterfowl and a variety of out-bound passerines use the preserve during the fall migration.