Birding at Cuyahoga Valley National Park
Brecksville, Ohio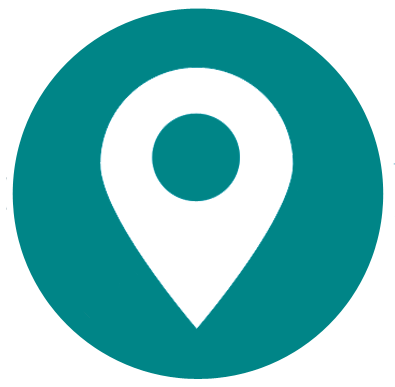 Cuyahoga Valley National Park
General Information
Address
15610 Vaughn Road, Brecksville OH 44141
County/Counties
Cuyahoga, Summit
DeLorme Page Number and Coordinates
(7th Edition and earlier) 41-B6 and C6
Nearest Town or City
Brecksville, Ohio.
Directions from Nearest Town or City
From Brecksville: 1 mile east of Brecksville on St Rt. 82.The town of Peninsula is in the center of the park on St Rt. 303.
About Cuyahoga Valley National Park
The CVNP, midway between the cities of Cleveland and Akron, has been designated an IBA by Ohio Audubon. It consists of about 33,000 acres and its borders encompass some units of both the Cleveland Metroparks and Metro Parks serving Summit County. It is bordered on the east by St Rt 8 and on the west by I-77. The major north/south roads within the park are Canal, Riverview, and Akron-Peninsula Roads; all are paved. Major east/west entries are from Rockside, Pleasant Valley, and Bath Roads and State Routes 82 and 303, although a number of smaller roads serve as well.
The park is about 22 miles long (north/south) and 5 miles wide at its greatest. Its central feature is the northward flowing Cuyahoga River accompanied by the historic Ohio and Erie Canal, the well-maintained towpath, and by the Cuyahoga Valley Scenic Railway. This riparian habitat is productive for birding. The valley walls just beyond the floodplain rise on each side of the river valley, providing extensive contiguous deciduous forest peppered with some stands of evergreens. There is limited maintained grassland and old farm fields and a number of small ponds. Wetlands are distributed throughout the valley. There is private and leased property interspersed throughout the park and on its variable borders so care should be taken not to infringe on people's privacy.
Marked, maintained dirt hiking and bridle trails, including the Ohio Buckeye Trail, provide easy entry into bird habitat. The canal towpath is the most visible and easily accessed trail with entry points throughout the park. The three most productive birding areas for either rarities or numbers of birds are north and south on the railroad tracks at Station Road parking lot, the Ritchie Ledges trail at Happy Days Visitor Center, and the boardwalk at Ira Road. Note that caution should be used on the railroad tracks since the Cuyahoga Valley Railway uses the railroad tracks several times a day. There is room to walk alongside the tracks. In addition, the flood plain/marsh area at the Jaite Headquarters at Riverview and Vaughn Roads provides its own rarities from time to time. The Brecksville Reservation and Deep Lock Quarry can provide pleasant surprises. Other popular birding areas include the trails at Horseshoe Pond, Oak Hill Road day use area, the Wetmore Road bridle trails and the towpath north and south of Boston Store. Birding is less productive north of Pleasant Valley Road.
There have been 240 species documented in the CVNP. About 110 species nest in the valley and up to 60 species can be found in the winter. A printed checklist is for sale at the visitor centers.
Specific locations for nesting specialties: 
Station Road, north on tracks: Prothonotary Warbler, Hooded Merganser, Red-headed Woodpecker, Brown Creeper, Great Blue Heron (Rookery), Wood Duck.
Station Road, towpath/iron bridge: Cerulean and Yellow-throated Warblers.
Brecksville Reservation: Pine Warbler, Hooded Warbler, Louisiana Waterthrush, Acadian Flycatcher, Red-breasted Nuthatch, Broad-winged Hawk, Veery.
Happy Days Visitor Center, Ritchie Ledges: Blue-headed Vireo, Hermit Thrush, Wood Thrush, Canada Warbler, Magnolia Warbler, Kentucky Warbler, Hooded Warbler, Ovenbird, Louisiana Waterthrush, Acadian Flycatcher, Rose-breasted Grosbeak, Scarlet Tanager, Winter Wren.
Ira Road/ boardwalk: Baltimore and Orchard Orioles, Virginia Rail, Sora, Marsh Wren, Green Heron, Wood Duck.
Jaite: Yellow-billed Cuckoo, Yellow-breasted Chat, Brown Thrasher, Willow Flycatcher, American Woodcock.
Wetmore Rd (Lange's Run trail): Yellow-breasted Chat, Chestnut-sided Warbler, Blue-winged Warbler, Alder and Willow Flycatchers.
Horseshoe Pond: Blue-winged Warbler, Purple Finch, Barred Owl
Richfield, at the NW intersection of I 271 and Rt. 303: Bobolink, Savannah and Grasshopper Sparrows, Eastern Meadowlark, Sedge Wren
Bath Road, between Riverview and Akron-Peninsula Roads: Great Blue Heron colony along side of road, paved pull-off.
Note that some of these species are present in small numbers and may be difficult to find.
Visiting Information
Closed hours/season
The park is open year-round for birding but the visitor centers are closed on Thanksgiving, Christmas, and New Years day.
Parking Areas
Easily accessible parking areas throughout the park, most of which are paved; some parking lots south of Rt. 303 are gated between dusk and 7:30am.
Fees/Permits
None,
Restroom Facilities
Improved facilities at all Visitor Centers, as well as at Station Road, Brandywine Falls, Ledges Shelter, Octagon, and Virginia Kendall areas. Port-o-lets are found at some trail entrances.
Harmful Insects, Poisonous Plants, or Animals
No chiggers or ticks. Poison ivy is common and poison sumac is occasional. Poison Hemlock is common along the canal towpath.
Restaurants in the Area
Several in the Villages of Peninsula and Valley View. A variety are in Brecksville, Macedonia, Sagamore Hills, and Cuyahoga Falls.
Other Useful Information
The CVNP offers bird walks throughout the year at various locations within the park. These bird walks are announced in the Schedule of Events (the park's newsletter), which is available at all visitor centers or on-line. In addition there are Sunday morning bird walks at Station Road in the CVNP for six weeks in the spring to tally the spring migration. There are spring, fall, and Christmas bird censuses open to the public. The CVNP, typical of any national park, provides a diversity of programs throughout the year.
There are many biking trails in the area, with the towpath trail extending into Cleveland; two downhill ski resorts and cross-country trails; four golf courses; Blossom Music Center, the summer home of the Cleveland Orchestra; Hale Farm and Village. Canal Way Scenic Byway runs through the park. The Cuyahoga River is designated a Heritage River. The CVNP reflects the era of the Ohio Canal and has a number of historic buildings to visit. Several bed & breakfasts and one youth hostel exist and major hotels are abundant in nearby areas.
Other Birding Spots in the Area
Units of the Cleveland Metropark and Metro Parks, Serving Summit County are nearby. The Cleveland shoreline of Lake Erie, 16 miles to the north, offers excellent winter birding opportunities. Tinkers Creek State Park and Nature Preserve are to the east in Twinsburg.
Birds of Interest by Season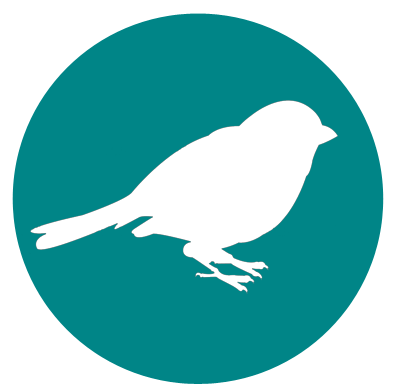 Winter
Bald Eagle, Northern Shrike, Common Merganser, American Tree and White-throated Sparrows.
Spring
Olive-sided Flycatcher, Mourning Warbler, Northern Waterthrush, Wilson's Snipe, American Woodcock.
Summer
Hermit Thrush; Pine, Cerulean, Yellow-throated, Chestnut-sided, Canada, Kentucky, Blue-winged, Hooded, and Prothonotary Warblers; Yellow-breasted Chat, Red-breasted Nuthatch, Grasshopper and Savannah Sparrows, Bobolink, Sora, Virginia Rail, Orchard Oriole, Broad-winged and Red-shouldered Hawks, Acadian Flycatcher, Brown Creeper.
Fall
Fox Sparrow, Bald Eagle.