Birding at Conneaut Harbor
Conneaut, Ohio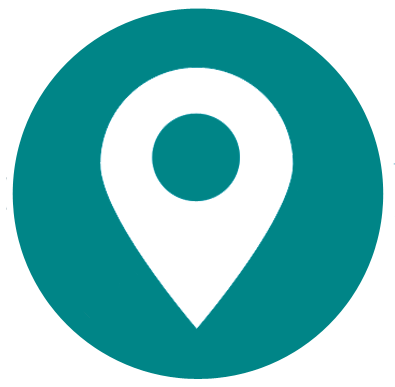 General Information
Address
Conneaut Port Authority 1201 Broad Street, Conneaut, OH 44030
County/Counties
Ashtabula
Nearest Town or City
Conneaut, Ohio.
Directions from Nearest Town or City
Take I-90 east to Exit 241 (OH-7 North). Follow OH-7 north for 2 miles until you reach State St. Turn right onto State St until you reach Broad St (third intersection). Turn left (north) here and follow Broad Street to the lake. Once you drive down the hill into the marina, turn left and follow this road until you reach a sandy road at the end which will take you to the sand spit.
About Conneaut Harbor
The harbor of Conneaut is one of Lake Erie's legendary birding hotspots. Scores of rarities have been found here over the years, and good numbers and diversity of more common migrants routinely occur. The area is a good place to see shorebirds in spring, summer and early fall.
During peak season, it's best to get there before 9 a.m. because the beach fills with sunbathers and picnickers, some of whom disturb the birds. However, late summer and early fall, when the weather is not conducive to sunning, is much better for observing migrating species.
The most productive birding is probably from mid-summer until early winter, with the first southbound shorebirds kicking off the parade. By early July, plovers and sandpipers are already appearing. This may be the best spot on Lake Erie to catch up with a Whimbrel. In addition, since there are no obstructions, this is a great place to see migrating species passing through by just looking up. Peregrine Falcon, Merlin, White-rumped Sandpipers etc. have been seen passing through.
As fall rolls into winter, large numbers of gulls can concentrate in the harbor, and rare species often are found within these flocks. Many species have been observed, including scores of Boneparte's Gulls with sightings of Little Gull, Black-headed Gull, Great Black-backed Gull and Lesser Black-backed Gull. Conneaut also attracts lots of ducks of many species. Snowy Owls turn up in many winters, and can be seen perched on rock breakwalls around the harbor. Watch for Snow Buntings around the parking lots.
In Fall 2011, a wildlife watching tower was erected at the edge of the sandspit overlooking the lake and marsh area.
Noteworthy Rarities
The list of rare birds is lengthy, and includes Brant, both Brown and American White Pelicans, Piping Plover, Red Phalarope, Purple Sandpiper, Black-headed Gull, California Gull, at least two jaeger species, and Le Conte's Sparrow. Almost anything can drop into Conneaut Harbor, and the long list of rarities is sure to grow in coming years.
Nearby Lake Access
Conneaut Township Park. A 60-acre site just west of Conneaut Harbor, on the north side of State Route 531. Good numbers of migrant songbirds can be found in the park's trees, and this site can be excellent for hawk-watching in March and April.
Visiting Information
Closed hours/season
Open daily, dawn until dusk.
Parking Areas
Parking at the Marina, with a few spots along the waters leading into the beach area. Cars can drive out onto the sandspit at your own risk. During certain rainy times cars have been known to get stuck in the sand – just use caution and common sense.
Fees/Permits
None,
Restroom Facilities
At Marina parking lot just before the road out to the sandspit.
Harmful Insects, Poisonous Plants, or Animals
Mosquitoes.
Restaurants in the Area
Dockside Restaurant, 1205 Broad St, Conneaut, OH 44030 (440) 593-1223 At the entrance to the marina – seasonal May 1 through the end of September.
Biscotti's Italian Restaurant, 186 Park Avenue, Conneaut, OH 44030 (440) 593-6766.
Basil's Café, 182 Park Avenue, Conneaut, OH 44030 (440) 599-1234.
Tony's Golden Anchor Restaurant and Lounge, 1001 Harbor Street, Conneaut, OH 44030 (440) 599-4440.
Family Style Dining Lighthouse Café, 268 Lake Road, Conneaut, OH 44030 (440) 593-6232.
Other Useful Information
Observe all posted signs and stay off private property.
Other Birding Spots in the Area
North Kingsville Sand Barrens
This preserve is one of the most interesting and significant natural areas in this region. Originally protected to conserve the dry sand barrens and its complement of rare species, the preserve also includes some mature swamp forest. Take I-90 East to exit 235 (OH-84/OH-193) and go north on 193 into the town of North Kingsville. Turn right onto E. Center St., go 2.5 miles, then turn left on Poone Rd. the preserve is on the left after the railroad tracks.
Walnut Beach Park
Walnut Beach Park offers excellent access to Lake Erie, and protects an extensive sand beach. The best birding occurs in fall and early winter. From State Route 2, exit onto North Ridge Road/U.S. Route 20. Follow U.S. Route 20 as it becomes West Main Street. Turn left at West Avenue, then make a slight left at Lake Avenue. Cross Walnut Boulevard to continue on West First Street.
Geneva State Park
Ohio's state park system gained its ninth lodge in 2004, when the lodge and conference center opened at Geneva State Park. The lodge provides a good base of operations for birders visiting this region. Take I-90 East to State Route 534 North. Park entrance is six miles north on State Route 534 (turn left).
Arcola Creek Park
The main feature of this 153-acre park is the small estuary of Arcola Creek, formed where the stream joins Lake Erie. Low marshy areas attract rails in migration, as well as large numbers of sparrows of many species in migration. Take State Route 20 to Dock Road and go north for 3.5 miles. Arcola Creek Park is located on the right (east).
Birds of Interest by Season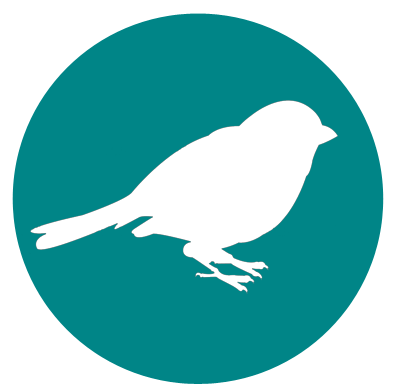 Winter
Snowy Owl, Glaucaus Gull, Little Gull.
Spring
Black-bellied Plover, American Pipit.
Summer
Bank Swallow, migrating Stilt Sandpiper.
Fall
Shorebirds including American Avocet, Long-billed Dowitcher, and if you're lucky Buff-breasted Sandpiper.