Birding at Chilo Lock #34 Park
521 County Park Road, Chilo, Ohio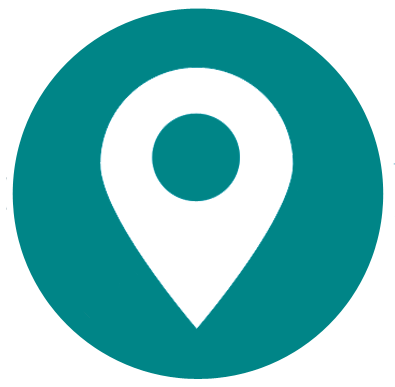 Chilo Lock #34 Park/Crooked Run Nature Preserve
General Information
Address
521 County Park Road, Chilo, OH 45112
County/Counties
Clermont
DeLorme Page Number and Coordinates
(7th Edition and earlier) Page 82, B-2
Nearest Town or City
In Chilo, Ohio.
Directions from Nearest Town or City
From New Richmond, drive 15.5 miles southeast on State Route 52; park entrance on the right on east side of Chilo.
About Chilo Lock #34 Park and Crooked Run Nature Preserve
Chilo Lock #34 Park consists of 39 acres on the site of the former US Corps of Engineers wicket dam. A 1.5 acre wetland, open fields, and access to the Ohio River all combine to provide excellent birding opportunities.
The adjacent Crooked Run Nature Preserve is made up of 77 acres of mixed habitat, including deciduous woods, fields, a pond, the Crooked Run estuary and the Ohio River. There is a 1 mile outer loop trail and several connecting trails plus the gravel road – all level, easy walking. There are three bird blinds along the estuary, a river overlook, and an elevated observation platform.
The Preserve has a bird list of 201 species, and good birding can be found in any month of the year.
Visiting Information
Closed hours/season
The park and preserve close at dusk.
Parking Areas
Parking is plentiful and free. Do not block access to boat ramp.
Fees/Permits
None.
Restroom Facilities
Restrooms are available at the park and are open all year.
Harmful Insects, Poisonous Plants, or Animals
The fields around the wetlands have lots of ticks in season; poison ivy is plentiful.
Restaurants in the Area
In the summer, the "52 Dairy Bar" in Chilo, an ice cream shop with some sandwiches, may be open. "The Feed Mill" in Felicity, five miles north on SR 222, is popular with the locals. Higginsport, Brown County, 10 miles east on SR 2, has a family restaurant called "The Olde Dinner Bell". The nearest fast food restaurants are in New Richmond 15 miles west on Rt 52 (McDonald's, Subway, Gold Star Chili) Other eateries include Frisch's Big Boy and local favorites Buffalo Joe's Burgers and Wings, Front Street Café, and The Landing – all on Front St, and Teresa's Doe-boy Pizzeria on Walnut.
Other Useful Information
Interpretative signage along the river walk behind the Chilo Lock #34 Visitor Center and Museum tells the story of the thriving community which once existed here during the years the wicket dam was operational. The Museum itself consists of three stories of artifacts and interactive displays which tell the history of the Ohio River. There are two picnic shelters and a playground on park property; two yurts are used for camping, by arrangement.
Cell phone service is limited in this area.
Other Birding Spots in the Area
Two miles downriver (west) is the Meldahl Dam, where gulls and waterfowl can be found. Eastern Bluebirds are in residence year round, and a Peregrine Falcon is often present on the lock walls. Twelve miles east of Crooked Run on Rt 52 (two miles east of Higginsport) there is an active Bald Eagle nest on the property of the Brown County Rural Water Association. You can park at a pull-off by the fence just past the facility and observe the nest in a large sycamore tree.
Birds of Interest by Season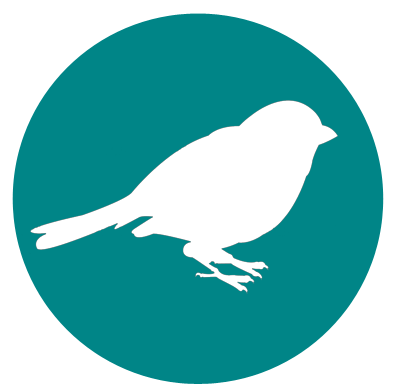 Winter
Common Loons, Pied-billed and Horned Grebes are commonly seen on the Ohio River as well as on the estuary. Red-necked and Eared Grebes have both been reported. Thirty species of waterfowl have been found, from the common birds like Mallards and Wood Ducks to the more unusual Long-tailed Ducks and all three scoter species. The 200th species reported at the Preserve were three female Harlequin Ducks on 11/11/11, seen once and never again. Gulls and terns are possible along the river, as are raptors like Bald Eagle and Peregrine Falcon. The woods are good for owls – Great Horned, Barred, Barn, and Eastern Screech-owl have been seen and heard – and all seven of Ohio's woodpeckers (although I have never seen Red-headed here), as well as Winter Wren, Brown Creeper and Red-breasted Nuthatch in irruptive years.
Spring
Spring is when the woodlands come into their own, attracting many neotropical migrants. Thirty-one species of warblers have been seen at Crooked Run, including the elusive Connecticut Warbler, and many stay to breed here. Blue-headed Vireo is seen in migration. Five species of flycatchers are residents – Eastern Phoebe, Eastern Wood-pewee, Eastern Kingbird, Willow and Great Crested Flycatcher. Acadian and Alder Flycatcher have been sighted.
Summer
Summer breeding birds abound. Prothonotary Warblers proclaim their territory up and down the estuary while Blue-winged Warblers and Common Yellowthroats vie for the best spots in the meadow. Four species of vireos (Yellow-throated, White-eyed, Red-eyed and Warbling), both orioles, both tanagers, and Yellow-billed Cuckoos are only a few of the colorful denizens of the preserve.
Fall
In the fall, the fields of Chilo Lock #34 fill up with sparrows. On a good day, I have found 7 species on just one trail – White-throated, White-crowned, Field, Swamp, Song, Savannah, and American Tree. Eastern Towhee, Dark-eyed Junco, Chipping and Fox Sparrow complete the possibilities. Both kinglet species and Yellow-rumped Warblers return in late fall, along with Hermit Thrushes. Osprey can be seen along the river.