Birding at Big Island Wildlife Area
New Bloomington, Ohio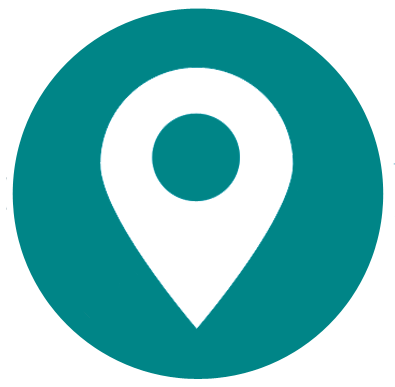 Big Island Wilderness Area
Visiting Information
Closed hours/season
Open dawn to dusk. With the advent of dove and teal season around September 1st, hunting pressure can be heavy at times and can greatly diminish the birding experience through January. This is especially true of the new restoration areas.
Parking Areas
A number of gravel pull-offs and parking areas provide suitable access to most of the units.
Fees/Permits
None.
Restroom Facilities
None.
Harmful Insects, Poisonous Plants, or Animals
Mosquitoes can be particularly nasty here in mid-summer.
Restaurants in the Area
Access to fast-food restaurants is about 20 minutes into Marion. There is also a Marathon station and convenience store a short distance to the west where SR 95 makes a jog to the south and crosses the railroad tracks.
Other Useful Information
For two to four miles in any direction, especially to the SW and NE, the surrounding land often floods in the spring, offering sky-pool habitat for shorebirds and waterfowl. It is often rewarding to drive the roads in this surrounding countryside. Be sure to check the pools along SR 95, toward Marion.
Other Birding Spots in the Area
It is only eight miles north to Killdeer Plains Wildlife Area. While this site will offer more of the same viewing opportunities, between the two sites, a full dawn-to-dusk birding effort can rack up a remarkable diversity of species and some very impressive numbers of migrants. You are also exactly two hours south of Magee Marsh Wildlife Area.
General Information
Address
New Bloomington, OH 43341
County/Counties
Marion
DeLorme Page Number and Coordinates
(7th Edition and earlier) Page 47, D-6
Nearest Town or City
About 6 miles west of Marion and 4 miles southeast of LaRue, Ohio.
Directions from Nearest Town or City
From Marion, drive west on SR 95 for about 6 miles. Just past SR 203 you will see an observation platform and parking area on your right.
About Big Island Wilderness Area
Big Island is approximately 5000 acres in size, and is situated within a major flyway for waterfowl and shorebirds traveling from the Ohio River to the Western Basin of Lake Erie.
Approximately 265 species have been recorded here for one of the highest wildlife area checklist tallies away from Lake Erie. It is separated into about 10 units. Seven of these units are dominated by wetlands and are the largest concentration of wetlands in the interior of the state. Three contiguous wetland units of traditional diked construction are located along the La Rue – Prospect Road approximately 4 miles SE of the village of LaRue and parallel to the Scioto River. The middle of these diked wetlands was has been off-limits during the spring/summer since 2003 due to the presence of a Bald Eagle nest in woodlands to the north. The remaining wetlands, restored in 1999-2000, are open levees with water backing up against earthen dams providing for a variety of water depths, and consequently a variety of water birds.
The principal units of the new restoration are accessible off SR 95 south and east of Espyville (SR 95 leads directly west out of Marion). Two up-ground and one in-ground reservoir of small size offer occasional use by deep-water waterfowl such as bay ducks. Terns will visit briefly as has the rare Laughing Gull in recent years.
Trails are non-existent. There is one viewing deck off SR 95 and the dikes around the up-ground reservoirs provide some elevation for scoping across these very large units. However, to get the most out of the site, one is encouraged to trek across some of the landscape. This can be particularly rewarding in and around the up-ground reservoir of Unit D (N side of SR 95 exactly 1 mile west of SR 203). Here in November 1998, a Northern Wheatear was observed for 10 days. Both Le Conte's and Nelson's Sharp-tailed Sparrow have been discovered within the agricultural ditch immediately west of the reservoir, while only the 2nd state nesting of Wilson's Phalarope took place there in 2001.
A Bell's Vireo took up a territory on the railroad tracks across SR 95 from this location. Apart from the SR 95 wetlands, do not overlook the wetlands immediately south of the LaRue Prospect road, and also those accessed west of the little town of Espyville (N side of tracks) at the end of Hoch Rd. A relatively unknown birding area is the abandoned railroad tracks along the north side of the wildlife area.
There is a proposal to turn this abandoned railway into a bike trail. This area can be accessed either from SR 203 (parking pull-off) or from Espyville, at the western end. This two-mile stretch of brushy habitat with a low canopy trees may prove an interesting walk for songbirds at times of potential spring fallouts.
Birds of Interest by Season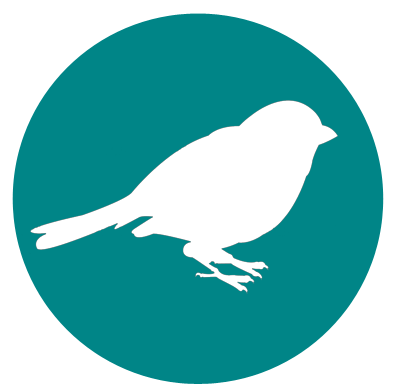 Winter
This wildlife area can be interesting early in the season with the presence of Bald Eagle, Short-eared Owls, Northern Harriers, and Rough-legged Hawks putting on quite a raptor show. This is a good time and area for shrikes. Although the Northern Shrike has been identified here three times in recent years, the Loggerhead Shrike is a good candidate at any time of the year as this species has been recorded just eight miles to the north at Killdeer Plains WA for the past three winters and another was detected in 1996 just four miles north of Espyville. Chickadees are rare here in winter.
The Carolina Chickadee, which nests in many of the woodlots, retreats along the Scioto River corridor. During invasion years, the Black-capped Chickadee has been discovered along the northern perimeter of the wildlife area in Espyville. So long as the water is free of ice, waterfowl can be numerous, with puddle ducks in the thousands through late December.
Spring
March is a parade of waterfowl from swans to Canvasbacks, as well as the puddle ducks. Two dozen species are possible here in late March. At this time, the first shorebird arrivals are recorded in the form of yellowlegs and Pectoral Sandpipers. These species may become quite numerous with state records for the interior recorded here. Up to 3300 Pectoral Sandpipers in April of 1998, and well over 400 Lesser Yellowlegs in more recent years have been tallied at Big Island wetlands. The American Golden Plover can also be common in some years. Peeps are less conspicuous but this may be the best inland site for White-rumped Sandpiper (late may/early June).
A specialty for Big Island is the Upland Sandpiper which holds on here with 5 nesting pairs. Look for it from 10 April onwards along SR 95 and Espyville Road. If habitat should persist into May, the Short-billed Dowitcher has also been recorded here in good numbers. Herons flock to the site, including transient Great Egret and Cattle Egret. American Coot, numbering 3000 or more, is practically an annual tradition here in April. Wilson's Snipe may be very numerous in the shallow mud areas as are the migrating American Pipit; frequently in the 100's. Along with Killdeer Plains W.A., the units along Rt. 95 are a magnet for staging Lapland Longspurs which frequently exceed 1000 for an early April peak; some years full breeding plumage is obtained and dozens of birds may begin their territorial skylarking here.
Summer
This is one of the more exciting places to bird in summer, away from Lake Erie. There is the potential for vagrants, the late departure of migrants, and the early arrival of fall shorebirds. But it is the summer breeders which can fully occupy one's time. Rare nestings in recent years have included Green-winged Teal, several Northern Shoveler broods, Ruddy Duck, and the aforementioned Wilson's Phalarope. Bell's Vireo has appeared here in June. The Least Bittern, normally very rare and difficult to locate away from Lake Erie, is a regular nesting species here with about five pairs in the LaRue wetlands. Be sure to check the roadside ditches holding a few cattails in late July when the young bitterns first become independent and wander from their natal territory. This can make for some amusing and close encounters. Marsh Wrens also breed here in the LaRue wetlands, as do about a dozen pairs of the Common Moorhen and 6-10 pairs of Pied-billed Grebe; the largest concentration of these species away from Lake Erie in Ohio.
A Yellow-headed Blackbird once appeared on territory and Northern Harrier has occasionally nested here. Among songbirds, the real attraction has been the grassland birds; especially the Grasshoper Sparrow (50+ territories), Vesper Sparrow (12+ territories), Bobolinks (20+ pairs) and Dickcissel (20-90 territories). Orchard Orioles and Brown Thrashers have territories all along the abandoned railroad tracks.
Fall
Of the four seasons, this area is probably birded less in the Fall, likely owing to the hunting traffic. This can, however, be a very exciting season for birding here. A Northern Wheatear appeared in November of 1998 for only the 2nd Ohio record. The southward flight of swallows, especially that of the Tree Swallow, can be spectacular with staging concentrations in September exceeding 5000 birds.
Big Island is directly in the path of the southward migration of the Double-crested Cormorant with peak morning passages in the past, between 8:45 and 9:30 AM after a cold front has passed, exceeding 5000 birds for several years. These sightings may exceed 1000 as early as mid-August with numbers increasing to 8600 by October. Optimal viewing of this phenomenon is from the hill adjacent to the up-ground reservoir on SR 95. By late November, watch for the passage of Lapland Longspurs and Snow Buntings.