Bacon Woods Unit of Vermilion River Reservation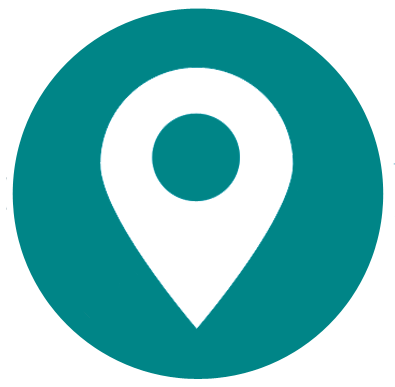 Vermilion River Reservation
Visiting Information
Open Hours
Open 8:00 am – 4:30 pm November through April; 8:00 am – dusk May through October; closed Christmas and New Year's Day.
Parking Areas
A few slots near the entrance give access to the river at the bridge; the large far northern lot gives access to the trails.
Fees/Permits
None.
Restroom Facilities
At the north end of the main (southern) parking area.
Harmful Insects, Poisonous Plants, or Animals
Some poison ivy is evident along the woods trails. Mosquitoes can be a nuisance.
Restaurants in the Area
Vermilion has several restaurants.
Other Useful Information
Lorain County Metro Parks provides history and nature programs.
Other Birding Spots in the Area
Huron and Lorain harbors, Wellington and Oberlin Reservoirs, and Caley, Sandy Ridge, Black River, and French Creek Reservations are each within about ½ hour's drive.
General Information
Address & Contact
51211 North Ridge Rd., Vermilion, OH 44089; (440) 967-7310
County/Counties
Lorain
DeLorme Page Number and Coordinates
7th Edition and earlier) Page 39, A-7
Nearest Town or City
Approximately six miles southeast of Vermilion, Ohio.
Directions from Nearest Town or City
From Vermilion: Go south on Rte 60 for about three miles from the center of town. Turn left onto Trinter Rd (TR 68). At the "T" intersection, turn left onto North Ridge Rd. Immediately after crossing the Vermilion River, turn left into the park entrance.
From Ohio Rte. 2: Exit at Vermilion/Sunnyside Rd.; you can only go south. At the "T", turn right onto Jerusalem Rd. At the next "T", turn left onto Vermilion Rd. At the next "T", turn right onto North Ridge Rd. The park entrance is on the right just before the Vermilion River bridge.
From the Ohio Turnpike: Exit at Baumhart Rd., Exit 135. Turn left (north) on Baumhart to North Ridge Rd. Turn left onto North Ridge and follow it to the park entrance, on the right just before the Vermilion River bridge.
About Bacon Woods Unit of Vermilion River Reservation
Bacon Woods is the larger, more natural, part of the Vermilion River Reservation, which was the first Lorain County Metro Park. (The smaller part is called Mill Hollow and is mostly given to historic buildings and picnic areas.) Less than 10% of Bacon Woods is developed, with picnic and open recreation areas and an amphitheater. About 5% is a managed meadow and the rest is bottomland deciduous forest. A tornado in 1992 knocked down many trees and the replacement growth gives a variety of vegetation ages. The mix of river, meadow, and woods gives a bird list approaching 150 species.
From the farthest north parking area, the Bacon Woods Trail is a wooded 0.85 mi. loop; the short Syacamore Trail makes it a rough figure eight. The Bacon Woods Trail leads to the Bluebird Trail, a 0.70 mi. loop most of which skirts the edges of the meadow. At two points if offers an overview of a secondary channel, usually dry, of the Vermilion River. The 1.15 mi. Coopers Hollow Trail branches from the northernmost point of Bluebird (there is no sign at the junction) and becomes a loop. It is entirely wooded and follows the riverbank for part of its length.
The Bacon Woods Trail is crushed stone with two boardwalks over intermittent watercourses. Bluebird is mowed grass, a boardwalk, and packed earth; in spring parts may require wading in standing water. The Coopers Hollow Trail is packed earth and may also be very muddy in spring. The trails are open to leashed pets but closed to bicycles.
Birds of Interest by Season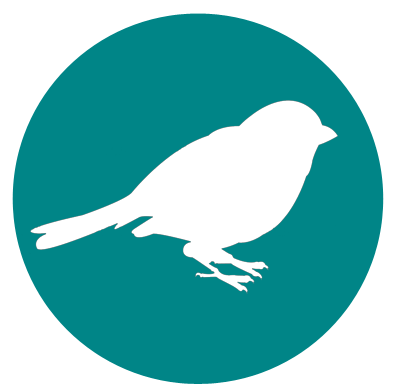 Winter
Winter birds are limited to resident raptors (at a minimum, Red-shouldered and Cooper's Hawks and Barred Owl) and the typical wintering deciduous-forest birds of northern Ohio.
Spring
Raptors; passerines including flycatchers, vireos, thrushes, warblers, and sparrows.
Summer
Breeding birds include the above raptors, many woodpeckers and flycatchers, vireos including white-eyed and yellow-throated, several swallows, House Wren, Eastern Bluebird, warblers including Blue-winged, Cerulean, and Hooded, several sparrows, and Baltimore Orioles.
Fall
Fall migration is similar to spring.