Birding Sites in Hamilton County:
Neighboring Counties
Butler County
Clermont County
Warren County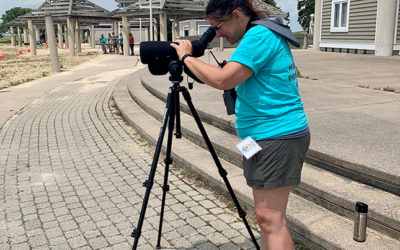 OOS Northeast Regional Director, Diana Steele, monitors newly banded piping plover chicks during a volunteer shift 7/15. "PIPL HQ" is visible in the background. Photo by Mandy Roberts. A July 10 New York Times article, "There's a Specific Kind of Joy We've Been...
read more