Saturday – May 25, 2019
8:00 am – 12:00 pm
Spring Valley Wildlife Area is relatively small (842 acres) but contains a wonderful variety of habitats of interest to the birder. Its bird list features more than 230 species including almost all of the birds commonly seen in southwest Ohio (it is a designated IBA – Important Bird Area). Of special note is one of the largest and most easily accessed marshes in the area. Other notable habitats include mature hardwoods, brushy hedgerows, croplands and overgrown fields. The wetlands comprise about 150 acres and are encircled by an easily traversable trail. A boardwalk (reached by taking the unmarked trail at the south end of the upper parking lot) allows excellent access to the marsh without disturbing the delicate ecosystem. The boardwalk ends at an observation tower which provides a panoramic view of the entire area.
An excellent strategy for birding the area is to walk the boardwalk for marsh birds, then hike the 2.5 mile trail which circles the wetland. The canopy that shelters the bike trail to the west of the lake (old railroad right of way) should be checked in spring and fall for migrant passerines, and the brushy areas surrounding the parking lots are excellent for sparrows in season. Copied from OOS website.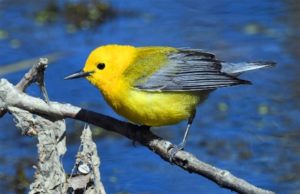 We will meet at the parking lot at the south end of the lake
Spring Valley Wildlife Area, Greene / Warren County
1863 Roxanna – New Burlington Rd., Waynesville, OH 45068
Tom Hissong, Southwest Regional Director of OOS will be your leader.
Please contact the Tom for more information and help with directions.
Home phone: (930-898-0515, cell phone: (937-931-3099), email: tanager15@aol.com
Highlight Birds:
This an area that Tom knows well and has birded for over 40 years. Possible birds might include Wood Duck, Virginia and Sora Rail, American Bittern, Least Bittern, Bald Eagle, Marsh Wren, Prothonotary Warbler (nester) and other neotropical migrants and residents, Baltimore and Orchard Oriole, and certainly a few surprises.
Special Note:
Spring Valley Wildlife Area is a marsh. Make sure to wear waterproof boots. Insects should not be bad but bring along repellant in case you might need it.
Directions:
To reach Spring Valley from Dayton take SR 48 south to SR 725 (8.5 miles.) Turn left onto 725 and drive approximately 10 miles to US 42. Turn right onto US 42. Drive 1.7 miles on US 42 to Roxanna-New Burlington Rd. Turn left onto Roxanna-New Burlington Road and follow it to Pence-Jones Road (1.5 miles.) Turn right onto Pence-Jones Road. The upper parking lot is 0.3 miles ahead on the right. The lower parking lot is 0.9 miles farther and is reached by following Pence-Jones Road until and dead ends at Collett Road, then turning right and following Collett Road until it ends at the Wildlife Area (south end of the lake).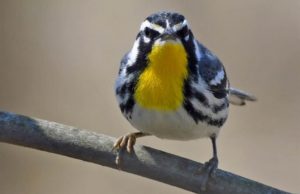 Useful Websites: https://birding-in-ohio.com/spring-valley-wildlife-area/