Saturday – August 31, 2019
Time to be Determined
SHOREBIRDS!! SHOREBIRDS!! SHOREBIRDS!!
OOS Regional Director, Jon Cefus, will be leading a birdwalk on Saturday, August 31 for members and friends. Since shorebird habitat is not guaranteed, the decision on where to find them will be made the week before the walk.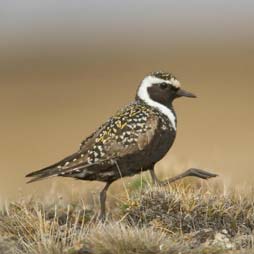 Attendees will need to email to register at jcefus@gmail.com, no later than August 21st to get on the list and to be notified of the final plan for the day, i.e., meeting time and place. Two areas that may be in the running are Funk Bottoms in Wayne County and Berlin Lake in Stark/Mahoning/Portage Counties.
Funk is made up of nearly 2000 acres, starting in Wayne County and continuing west into Ashland County. Most of the property is a lowland. From the wildlife observation platform, located off SR 95, you can observe a large area of wetland, especially if you have a spotting scope. This time of year, shorebirds, sometimes numbering in the thousands, stop when water levels are suitable. With luck, you'll see Sandhill Cranes flying over or feeding in the fields. A great area to bird during all seasons.
Berlin Lake was formed by the damming of the Mahoning River. At its maximum pool (springtime) the lake covers 5500 acres. Starting in July, the water is let down at a rate of 1 foot per month through November. These lower water levels form hundreds of acres of extensive mudflats. The mudflats start to appear in the southwest region and proceed northeast as the draw-down is continued. The surface area at minimum pool is about 3600 acres leaving around 1900 acres of exposed shoreline and mudflats, which is prime for migrating shorebirds!
Be sure to bring a sack lunch, snacks and plenty of water.