About The Cerulean
The Cerulean
is the quarterly newsletter of the Ohio Ornithological Society. Keep track of what's going on in the OOS and in Ohio's birding communities. Find field trips and meetings Ohio-wide. Enjoy articles on bird science, conservation, local birding, book reviews, trip reports, bird quizzes, and much more.
A subscription to The Cerulean is included among the benefits of membership in the OOS. Members are encouraged to submit events, articles, photographs, art work, and other birding-related material to the editor at ceruleaneditor@ohiobirds.org.
 
To browse archived issues, download PDFs of The Cerulean here. The current issue is available only to current members.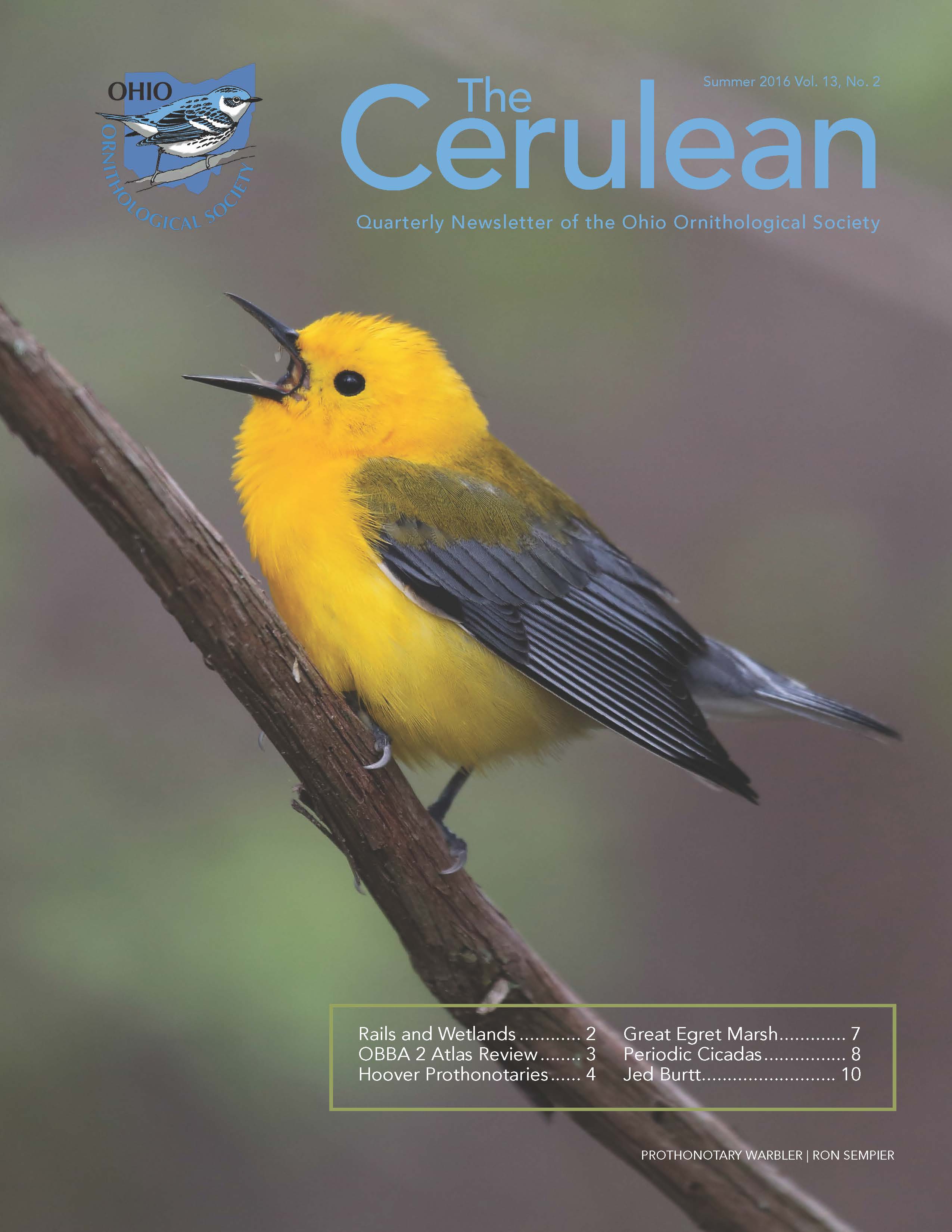 The Cerulean Newsletter