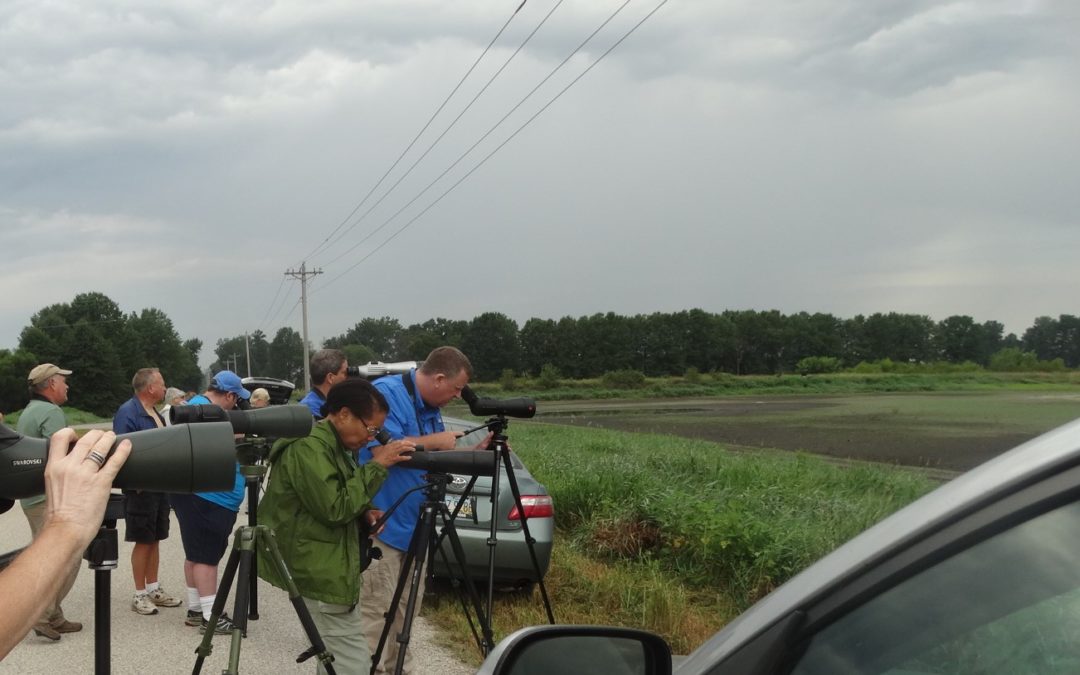 Wayne County (Wilderness Road/Funk Bottoms) for SHOREBIRDS!
Saturday, August 25, 2018
 SHOREBIRDS, SHOREBIRDS, SHOREBIRDS. A popular area to bird for shorebirds in the Fall is Funk Bottoms Wildlife Area. AND, OOS Regional Director, Jon Cefus, will be leading a birdwalk on Saturday, August 25 for members and friends.
Funk is made up of nearly 2000 acres, starting in Wayne County and continuing west into Ashland County. Most of the property is a lowlands. From the wildlife observation platform, located off SR 95, you can observe a large area of wetland, especially if you have a spotting scope. This time of year, shorebirds, sometimes numbering in the thousands, stop when water levels are suitable. With luck, you'll see Sandhill Cranes flying over or feeding in the fields. A great area to bird during all seasons. 
We will meet at 7:30 a.m. at the Bellstores Gas Station at SR3 and SR 95 near Wooster.
This event is free and open to all OOS members. For further information and to register for the walk please email jcefus@gmail.com by September 11.
Be sure to bring a sack lunch, snacks and plenty of water.